Resident Evil 4 Remake gets off to killer start on Steam, sets new franchise record
Kings of Leon.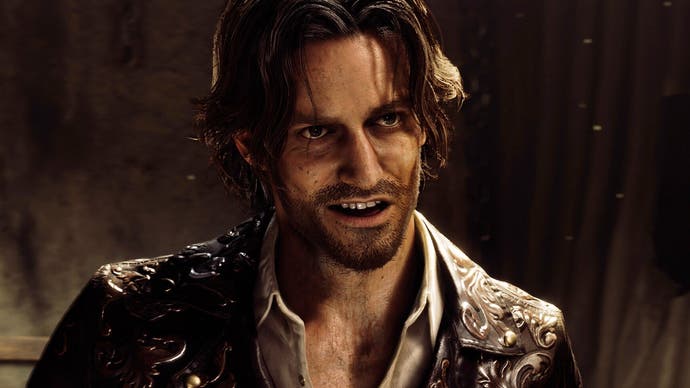 The Resident Evil 4 Remake released today, and it is already doing some impressive numbers on Steam. In fact, it has set the all-time concurrent players peak record for the Resident Evil franchise as a whole.
At the time of writing, there are 132,331 players working their way through the world as Leon S. Kennedy (and his lovely jacket), with that number more than likely to rise as the day goes on.
To put those numbers into more perspective, Resident Evil Village has an all-time player peak of 106,631. Then in third place, we have the Resident Evil 2 Remake with an all-time player peak of 74,227.
Below is an image of the top 10 Resident Evil games (in terms of all-time player peaks), as captured by me from Steamdb: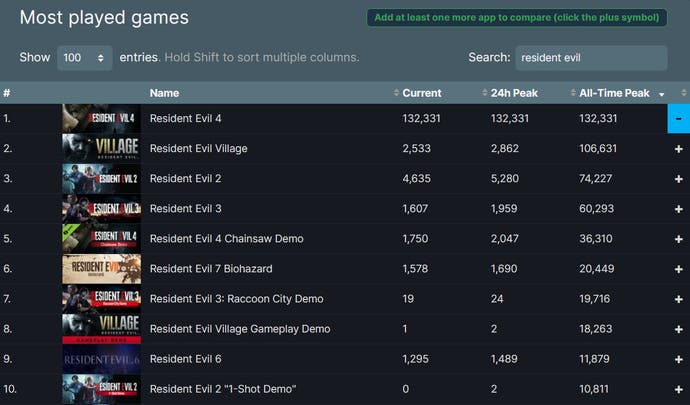 Eurogamer recently awarded the Resident Evil 4 Remake with a Recommended badge, stating it's "about as good as remakes get".
"Resident Evil 4 Remake... [displays] a confidence in both the original game's strengths and its own innovations to deliver something that feels at once intimately familiar to old fans and excitingly fresh for newcomers," Aoife wrote in her review.
Meanwhile, earlier today Capcom announced the Resident Evil 4 remake's The Mercenaries mode will launch on 7th April as free DLC.