Release date for Activision's The Walking Dead: Survival Instinct
Wii U version announced, has ZombiU-style backpack for GamePad.
Activision has gouged out a release date for its The Walking Dead-themed shooter, Survival Instinct. The game will also launch on Wii U, the publisher confirmed.
The tie-in will hit shop shelves on 29th March for PlayStation 3, Wii U and Xbox 360, and be available to download for PC at the same time, too.
Survival Instinct developer Terminal Reality told Eurogamer that the Wii U version will include a backpack-style interface on the GamePad screen, similar to Ubisoft's own undead shooter ZombiU.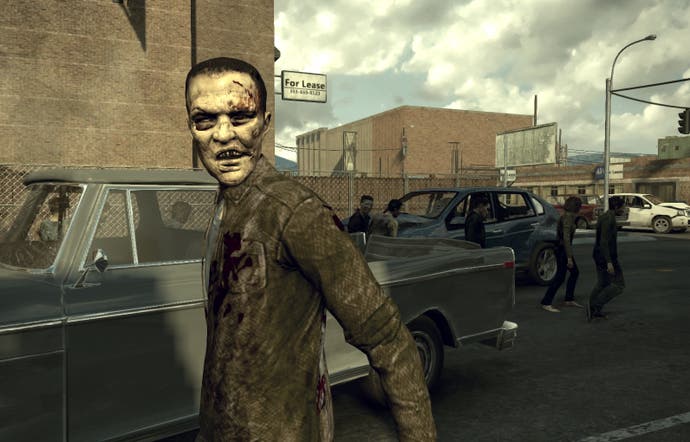 "Where you've got different resources, you only have so much room in your backpack. Your backpack is represented by the screen, so you have access to it at all times," effects artist Glenn Gamble explained.
"So instead of hitting another screen to get your backpack you can literally just touch the item and go or flip it out to drop it. It streamlines the user interface."
Survival Instinct follows characters from AMC's The Walking Dead TV series and is unrelated to Telltale Games' acclaimed episodic Walking Dead series. All three are, however, inspired by the same comic book series.
Activision's shooter hit headlines earlier this month after mangy-looking footage appeared online. You can read Terminal Reality's response in Eurogamer's just-published The Walking Dead: Survival Instinct preview.