This is what Activision's The Walking Dead FPS looks like
Ugggghhhhh.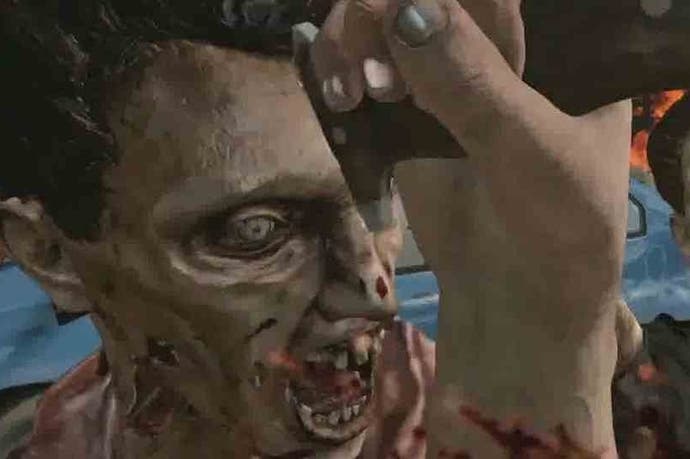 UPDATE: Activision has told Eurogamer the below video is unofficial and was not released by Activision. However, the publisher has confirmed it is made from official in-game footage supplied to IGN for a video interview published last month and is legitimate.
What appears to have happened is someone lifted the in-game footage out of the IGN video and edited it together to create a single gameplay video.
ORIGINAL STORY: Activision has released the first gameplay video for its The Walking Dead first-person game.
The Walking Dead: Survival Instinct is made by Ghostbusters and Kinect: Star Wars developer Terminal Reality, and is based on the hugely popular AMC TV series as opposed to the comic book series by Robert Kirkman, upon which Telltale's wonderful adventure series The Walking Dead is based.
The video, below, shows first-person stealth gameplay in a town with zombies shuffling about. You can stab them with a knife, shoot them with a shotgun and bash them with a hammer, among other weapons.
In the game you play Daryl Dixon and his brother Merle. You fight through the Georgia countryside on your way to Atlanta and what you hope will be safety.
It's out on PC, PlayStation 3 and Xbox 360 this year.