Real Madrid don't need Eden Hazard - they "signed" Alex Hunter from FIFA's story mode instead
Own goal.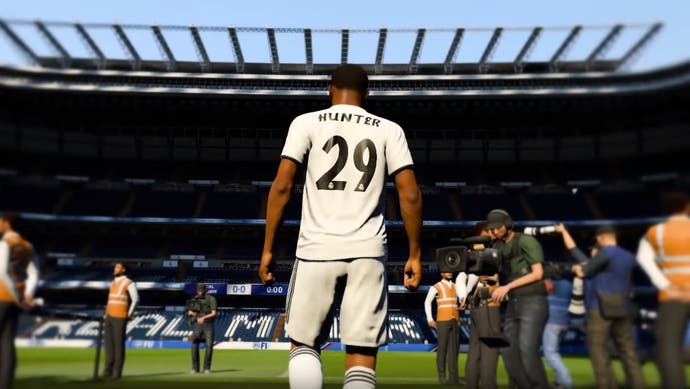 Real Madrid have announced their new signing: Alex Hunter from the FIFA story mode.
The EA Sports / Real Madrid cross-promotion saw Hunter - a virtual footballer whose story will conclude in FIFA 19 - appear in a video published to YouTube and Twitter made to look like the kind of thing you see when a real life football club announces a real life signing. The marketing team even got real life Real Madrid players to welcome Alex Hunter to the club.
The promotion even extends to Hunter's addition to the Real Madrid squad list, and you can buy Alex Hunter Real Madrid kit from the club shop.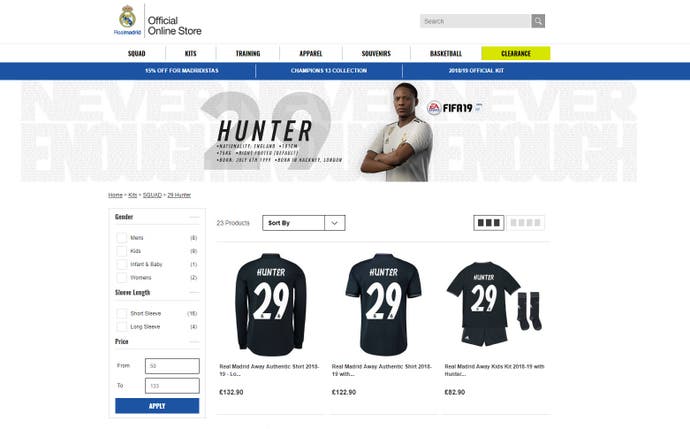 While it's easy to dismiss this as a silly, eye-rolling promotion between brand Real Madrid and EA Sports, fans of the club aren't seeing the fun side.
Fans have savaged Real Madrid social media posts about Hunter's arrival at the club because they're desperate for a new, real life signing to boost the club's chance of success this season.
Here's the context: Real Madrid are under pressure to make a high-profile signing after superstar manager Zinedine Zidane and superstar player Cristiano Ronaldo both left the club this summer.
While Real Madrid won the Champions League last season, they did not win the Spanish league. In fact, they flopped pretty hard in the league, finishing third and a whopping 17 points behind bitter rivals Barcelona.
And so, the announcement of Alex Hunter as a pretend new signing has, well, it's gone down like a lead balloon. Here's a snippet of the reaction:
Since the announcement of Hunter, Real Madrid announced an actual signing: goalkeeper Thibaut Courtois from Chelsea. Courtois' arrival has certainly improved the team, but anxious Real fans remain hopeful of a superstar forward to replace Ronaldo as the transfer deadline nears.
Hands off Eden Hazard, eh? You don't need him, anyway. You've got Alex Hunter.