Save £110 off the Razer Huntsman V2 Analog keyboard in the Amazon Black Friday sale
The Huntsman V2 mechanical keyboard is down to £139.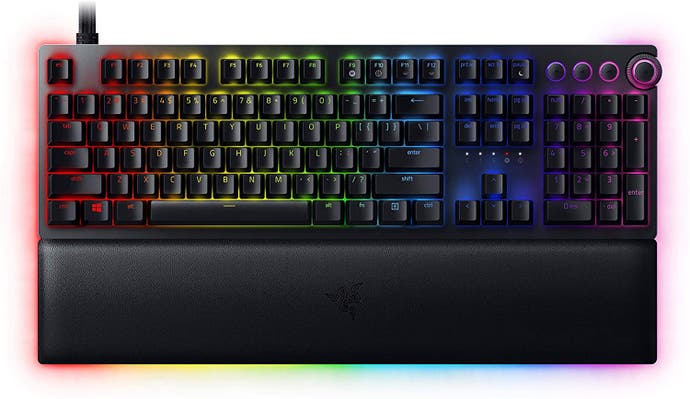 The Razer Huntsman V2 Analog is the most advanced keyboard from Razer, and for Black Friday 2021, Amazon UK has it for just £139, which is 44 percent off its usual £249.99 price tag. Compared to other Razer keyboards currently on offer, this is easily the best price for a keyboard that ranks among one of Digital Foundry's picks for the best gaming keyboards.
As a premium mechanical keyboard that goes to replacing the Huntsman Elite as Razer's flagship keyboard, the V2 Analog name comes from having unique optical analogue switches, allowing you to customise the actuation of your keys down to the millimetre. Basically, it doesn't just recognise which key has been pressed but how far it has been pressed. This opens up the possibility of using the same key for multiple functions, such as using an analogue key to change between walking and running in a shooter based on how hard you're pressing the key, or the arc and distance you're throwing a grenade. While not all games will necessarily support analogue keys, it's potentially transformative for the games that do, at the very least providing opportunities for new macro inputs.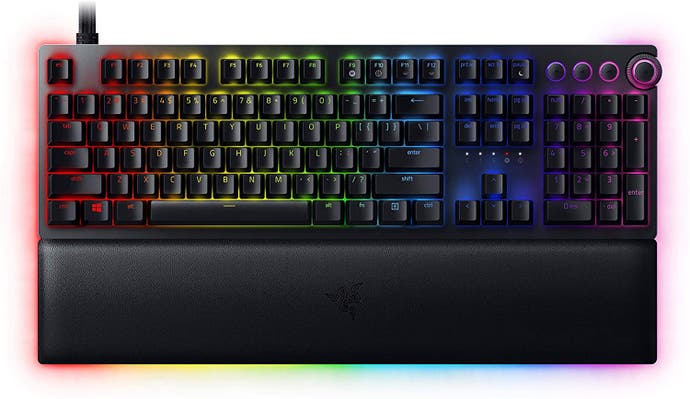 The Razer Huntsman V2 Analog's full-fat design also comes with a plush magnetic leatherette wrist rest allowing for comfort during long gaming sessions. It also includes the features that's expected from the Huntsman series, such as media keys, volume wheel, as well as advanced RGB lighting, which will neatly complement other RGB accessories for your PC.
If you're on the lookout for a new mouse to go with the keyboard, there's also plenty of deals to catch this Black Friday, including a few from Razer if you're staying on brand, which we've rounded up here. For more Black Friday deals, why not give Jelly Deals a follow on Twitter too for all the latest deals.