Ratchet & Clank HD Collection release date leaked
Coming May.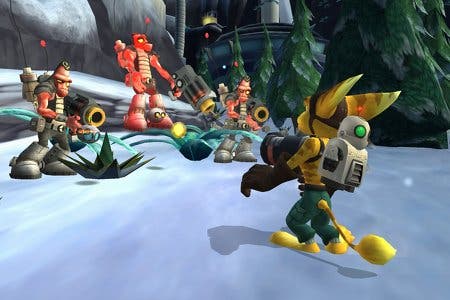 More evidence has surfaced of a Ratchet & Clank HD Collection, including news of a 16th May release date.
Amazon France first let the cat out of the bag earlier this month.
Today's information comes from NeoGAF, and a post containing leaked box art and game details.
The HD Collection apparently remasters the first three Ratchet & Clank games: R&C, R&C: Locked & Loaded, R&C3. They'll now feature HD, 60 frames-per-second graphics, as well as have 3D support and Trophies.
The HD Collection also includes Ratchet & Clank 3 multiplayer for up to eight people.
Sony responded with "no comment".
If true, Ratchet & Clank will be the latest in a long line of PS2 series remastered for PS3. So far we've had God of War, Sly Cooper, ICO and Shadow of the Colossus and Jack & Daxter.