Rare's Everwild now targeting 2024 release - report
Oh deer.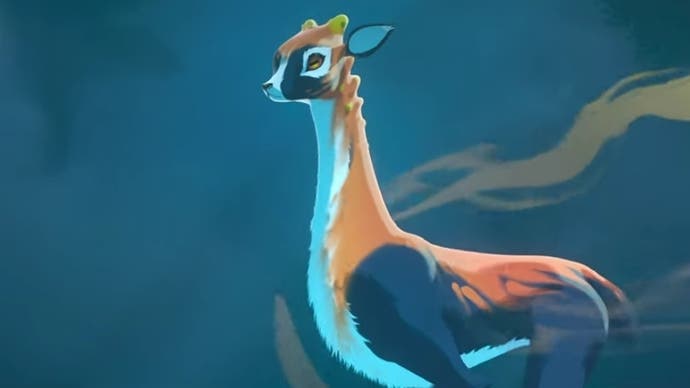 Rare's mysterious fantasy deer adventure Everwild is now pencilled in for 2024, according to a new report.
Everwild, alongside various other far-off Microsoft exclusives, was absent from this year's Bethesda-dominated Xbox E3 showcase. That is because its development has undergone a reboot, and its launch window pushed back, according to a VGC report.
But while we won't see Everwild for some time, there's reason to be optimistic for the project. Rare veteran Gregg Mayles, who has served at the studio for more than 30 years, was recently brought on as its creative director.
"The team behind Everwild continue to shape a truly magical experience and remain focused and excited about creating a new game centred around a truly unique, new world," executive producer Louise O'Connor told VGC.
"Gregg Mayles joined us, late last year as Creative Director, and the team has never been stronger. Since showing the world our Eternals trailer, we have been making progress on all aspects of Everwild."
In all likelihood, Everwild was not due for release in the next couple of years anyway - despite being revealed in late 2019 with a gorgeous teaser, and being shown again last summer in a slightly-more revealing trailer.
But while its art style and world have impressed, we've never been given a good idea how it will actually play. Internally, I've heard that Rare has found it difficult to pin down a satisfying gameplay loop.
Interestingly, VGC's report mentions a mandate from Rare bosses that the game should avoid combat altogether, which has proven tough to work around.
Venturebeat has compiled a list of other Xbox games missing from Microsoft's E3 showcase this year, such as Forza Motorsport 8, which should arrive in 2022.
Avowed, Fable, Perfect Dark, Hellblade 2 and new projects from InXile, Compulsion and The Coalition are all pencilled in for a bumper 2023.