Rare aware and fixing Sea of Thieves closed beta authentication issue
UPDATE: It be fixed.
UPDATE 11:30 AM GMT: The issues are now resolved. Rare tweeted as much and the game works for me again.
Issues are now resolved. Thanks for your patience!

— Sea of Thieves (@SeaOfThieves) January 30, 2018
ORIGINAL STORY 9:30 AM GMT: I have been happily bobbing along on the foaming waves of the Sea of Thieves closed beta, which is scheduled to end tomorrow, but was told this morning I couldn't log in.
"Sorry," the game said, "but you are not authorised to play Sea of Thieves right now."
There were three possible reasons why: "We're not currently running a live Sea of Thieves play session; Your Gamertag has not been authorised to participate in the Sea of Thieves Technical Alpha; There is currently another non-authorised Gamertag signed in. (Kiwibeard)."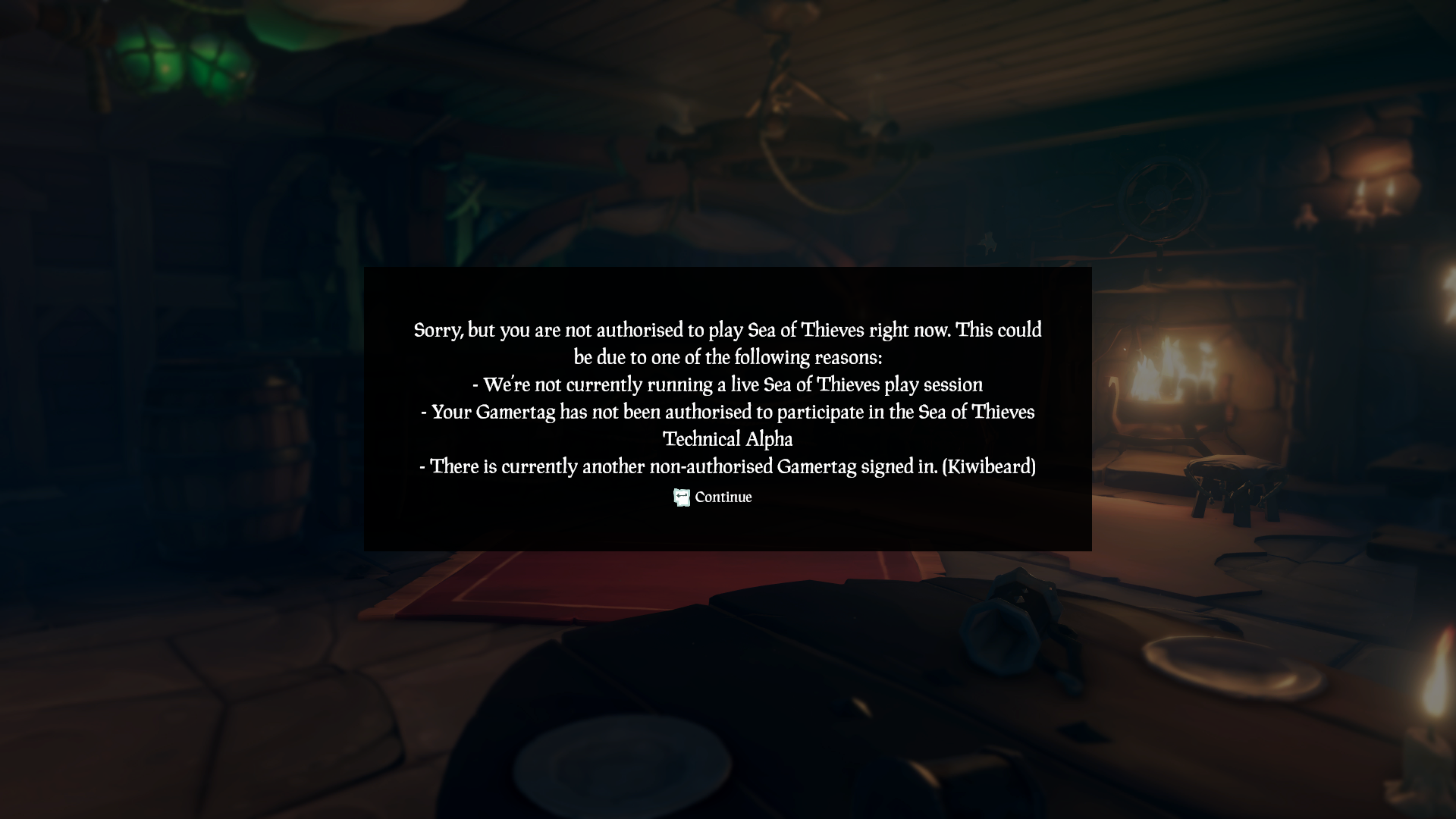 I know it's not middle/second reason because I've played before, but I'm not entirely sure what the third/last reason means or who Kiwibeard is - a developer? Or did the Sea of Thieves beta simply go down?
Here's what developer Rare said on Twitter: "We're aware that some of you are currently experiencing matchmaking issues and beard error messages. The team is actively investigating and so we'll update you on the status of the game as we learn more."
That tweet was at 8am UK time and there's been no further update since.
The Sea of Thieves closed beta was extended from ending on Monday to ending on Wednesday because of "Too Early" error messages upon launch. Whether there will be any more stoppage time added because of this new error remains to be seen.
Have you been playing? Are you enjoying it? We'll be bringing you our impressions of the closed beta soon.
Sea of Thieves comes out in full 20th March 2018.