Sony delays PS5 launch title Destruction AllStars to February 2021
Now a PlayStation Plus title.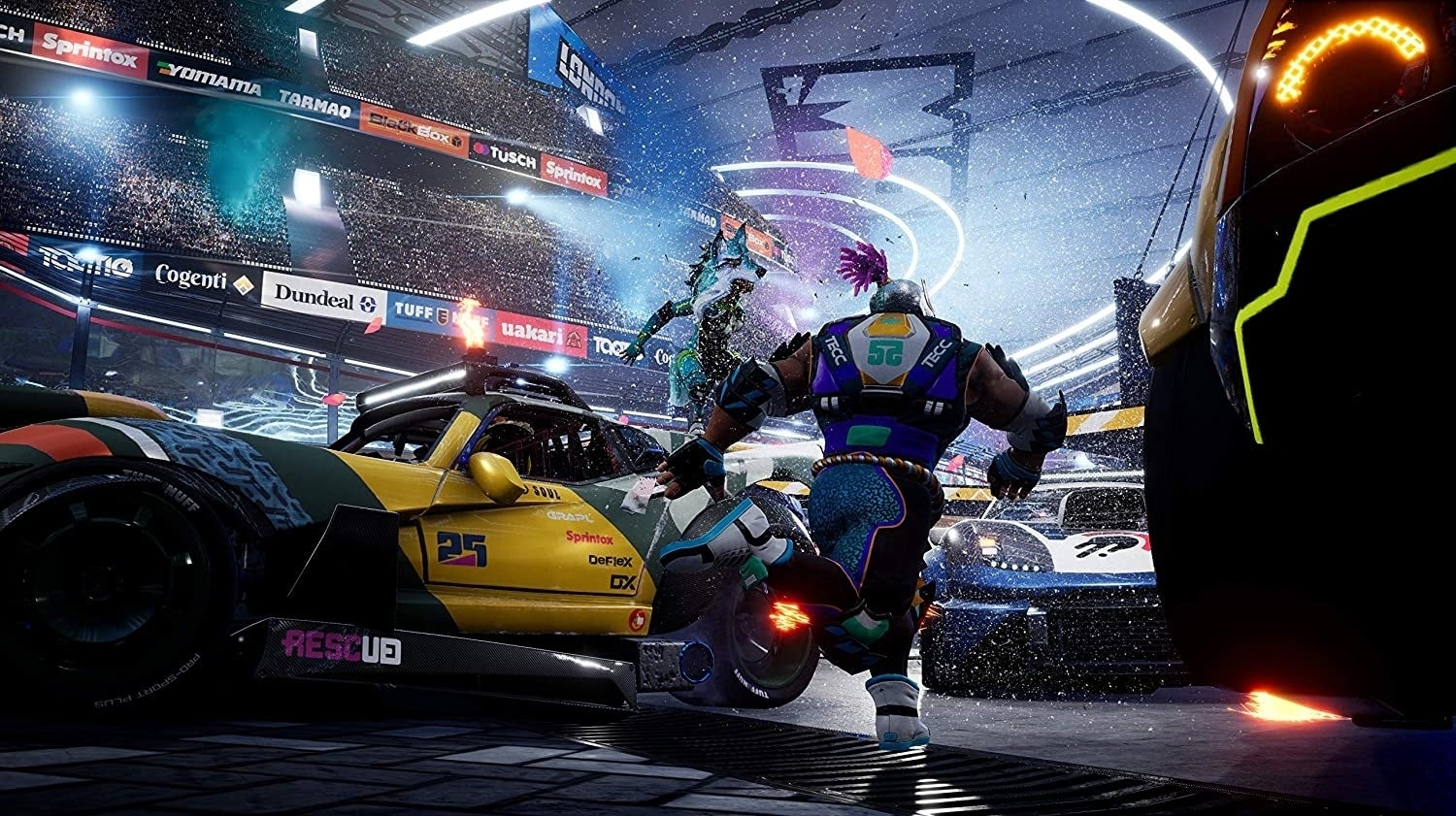 Sony has delayed PlayStation 5 launch title Destruction AllStars just a few weeks before the launch of the console.
The action racing game was due out alongside the PS5 on 12th November 2020 priced £70. It will now launch at some point in February 2021, when it will be included for two months in PlayStation Plus, Sony's director of product development Pete Smith said in a post on the PlayStation Blog.
"Destruction AllStars is a multiplayer game that's at its best when you're competing with gamers online from all around the world," Smith said.
"We want as many people as possible to experience the mayhem on PS5, and what better way to do that than to provide the game to our PlayStation Plus members?
"Next week, we'll return with a brand-new trailer and more details on the game, so you'll know exactly what to expect when you download it in February.
"This may be disappointing news for some of you who were looking to play the game at launch, but we hope you understand the decision."
Pre-orders will be refunded, Smith added.
Destruction AllStars is a sort of Rocket League without the ball experience - with a splash of Destruction Derby thrown in. There's vehicle-based combat in arenas set across the globe.
It's the work of Liverpool-based studio Lucid Games, which was formed out of the ashes of Metropolis Street Racer, Project Gotham Racing and Blur developer Bizarre Creations. Lucid is perhaps best-known for developing Geometry Wars 3: Dimensions, but the team behind Destruction AllStars has many of the key people who worked on WipEout before Sony shut its developer Sony Liverpool down in August 2012.
The delay thins the PS5's first-party launch lineup, which now includes Demon's Souls, Spider-Man: Miles Morales and Sackboy: A Big Adventure.