Destruction AllStars muting players explained: How to mute and turn off voice chat in online matches
How to mute others - and yourself - when playing online.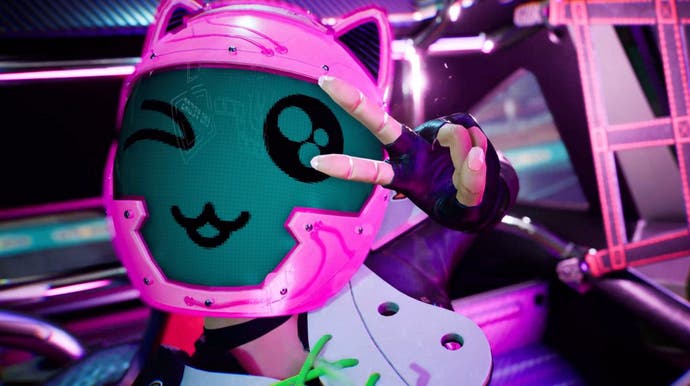 Learning how to mute other players in Destruction AllStars is pretty useful since, by default, you'll be entered into a voice chat with them each time you play an online match.
Inexplicably, there is no in-game setting to do this, meaning you have to learn how the PlayStation 5's chat system works - that is until an update hopefully arrives.
And, if you haven't already, there's a way to mute your own microphone at all times if you prefer not to broadcast your own voice to other players.
UPDATE (February 5th): A hotfix several days after launch has disabled voice communication in lobbies by default, making much of the advice on this page redundant. That said, learning how to mute yourself is still advised for any PS5 game, to ensure you aren't broadcasting your voice by accident.
On this page:
Looking for more help? We also have an explainer on how to earn Destruction AllStars Trophies.
How to mute and turn off voice chat in Destruction AllStars
In any multiplayer match, when you are matchmade with other players and are waiting in the lobby before the match begins, you'll enter a group chat with every other player - as indicated by the on-screen notification in the corner.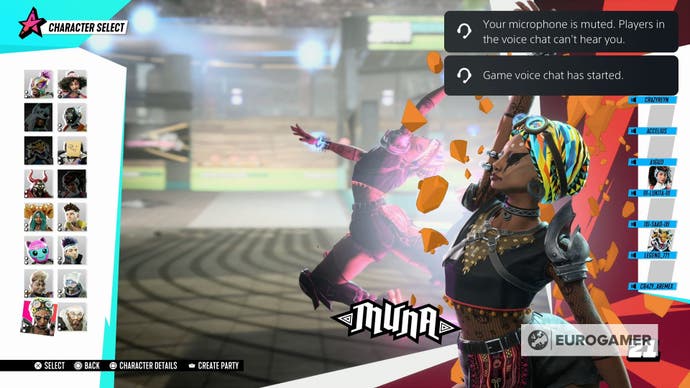 To mute players in Destruction AllStars, you need to press the PlayStation button, opening the system overlay. Here are a list of Activity Cards. One of these is for the group chat which just started.
Highlight it, and press the Square button. This will mute this group, so you no longer hear any other players.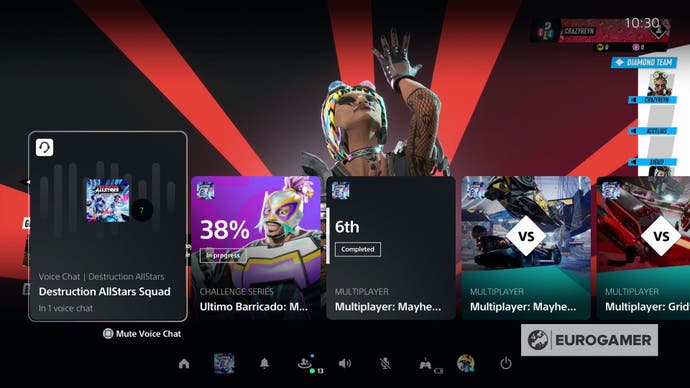 Annoyingly, this must be performed every time you start a match - there is no permanent, system-wide feature where you can set putting players on mute by default. Fingers crossed this will be patched in as part of a future update.
How to mute yourself in Destruction AllStars
As well as muting other players, you may also want to mute yourself to prevent yourself broadcasting your voice every time you enter a match.
The easiest way to do this is to press the long white button underneath the PlayStation button on the controller. This will glow orange - letting you know you are currently muted.
There is also a system-wide solution where your controller will be muted by default every time you use the PlayStation 5. To do this, head into the System settings, select Sound, then Microphone, and toggle Mute.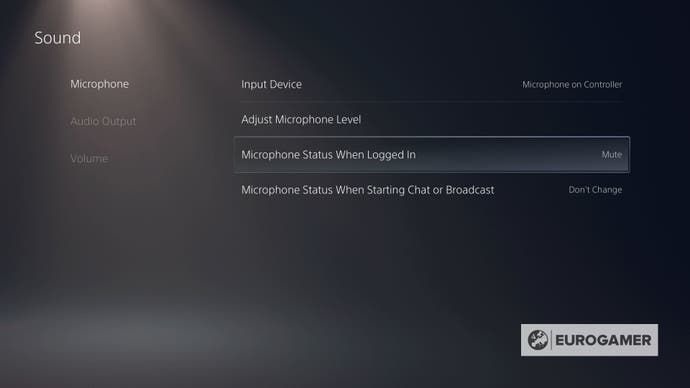 This is useful not only for games where the microphone can suddenly be picked up - as is the case with Destruction AllStars - but even when you enter a party chat with friends before you are ready, allowing you to finish your real world conversation, then enabling your microphone.
Looking for more help? We also have an explainer on how to earn Destruction AllStars Trophies.