Ghost of Tsushima has a June 2020 release date, a new trailer and a well-timed Collector's Edition that comes with a mask
No, you're not supposed to wear it.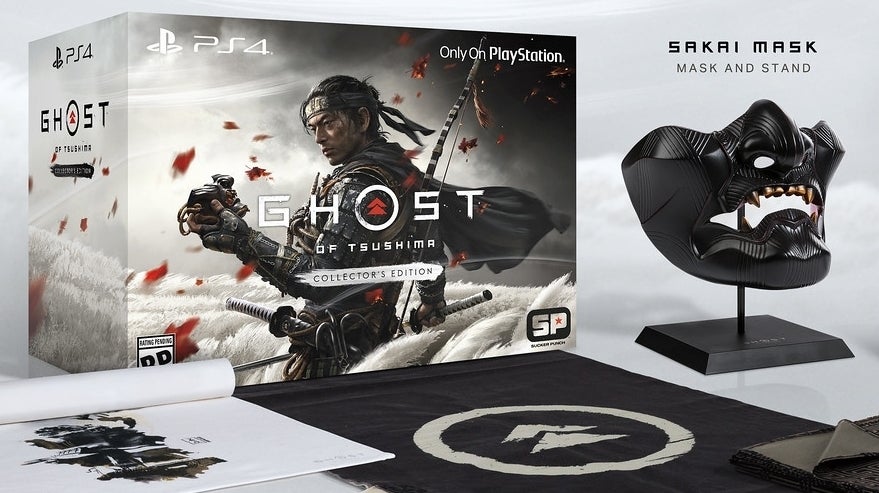 PlayStation 4 exclusive Ghost of Tsushima comes out 26th June, Sony has announced.
To coincide with the release date announcement, developer Sucker Punch released a new story trailer that shows some of the people protagonist Jin Sakai meets during the game.
One of these people is Jin's uncle, Shimura, the jito (lord) of Tsushima and a father figure to Jin. Here's the official blurb, courtesy of the PlayStation Blog:
"He's trained Jin since childhood in the traditional ways of the samurai, and grows increasingly concerned by the tactics Jin starts to adopt as he abandons his teachings and becomes The Ghost."
Another one of the people in the trailer is Khotun Khan. Back to the official blurb:
"The Khan is the leader of the invading Mongol army and a ruthless, cunning enemy who uses everything he knows about the samurai to try to destroy them. He's a brutal, unrelenting adversary that Jin will quickly learn not to underestimate."
Sony also revealed the various editions of the game. The flashiest is the Collector's Edition, which has a replica mask (no, it won't help with coronavirus). It's a re-creation of one of the masks you wear in the game and it's not meant to be worn. Instead, it includes an individually-numbered display stand "so you can keep it on a shelf to impress your friends or terrify your enemies".
Maybe it will help with coronavirus after all.