Prototype 2 Radnet Edition grants "hours of additional gameplay"
Launch copies contain one-time use code. PC version delayed.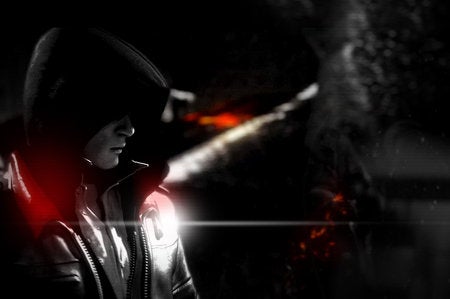 UPDATE: Radical Entertainment has announced the delay of the PC version of Prototype 2.
"Hey all, we just wanted to let you know that the PC version of Prototype 2 is unfortunately going to be delayed until July 24th," reads a note on Facebook.
"Radical Entertainment has always been extremely dedicated to all our fans, and we just wanted to make sure you heard the news from us FIRST. We'll share more details with you soon."
ORIGINAL STORY: Activision has announced the Prototype 2 Radnet Edition, which includes 55 pieces of addition content and "hours" of additional gameplay.
The Radnet Edition rekindles memories of Mass Effect's Cerberus Network, the online DLC and news network from EA.
What it amounts to is a "limited number" of the launch quantities of Prototype 2 on PS3 and Xbox 360 (no mention is made of the PC version) include a one-time use code that unlocks access to Radnet, which dishes out content over a period of seven weeks following the game's April launch.
All who pre-order the game are guaranteed the Radnet Edition of the open world action game at no extra cost.
The weekly scheduled content includes in-game events and challenges. There are bonus mutations (for use in the campaign) behind the scenes videos, Avatar items and PS3 dynamic themes to unlock, too.
The challenges add online leaderboards Prototype 2, which is a single-player only game.
If you play all of the weekly challenges and events you unlock the "ultimate shape-shifting reward," which developer Radical Entertainment is keeping under wraps.
Studio Head Ken Rosman said the Radnet Edition "is our way of rewarding the game's most loyal supporters - the early adopters, the ones who will replay it over and over again".
"We think this is great because we're giving our fans hours of additional gameplay outside Prototype 2's main narrative, and cool rewards - all delivered weekly following the game's launch!"