Pokémon Legends Arceus evokes Breath of the Wild in new six-minute overview trailer
Sinnoh before.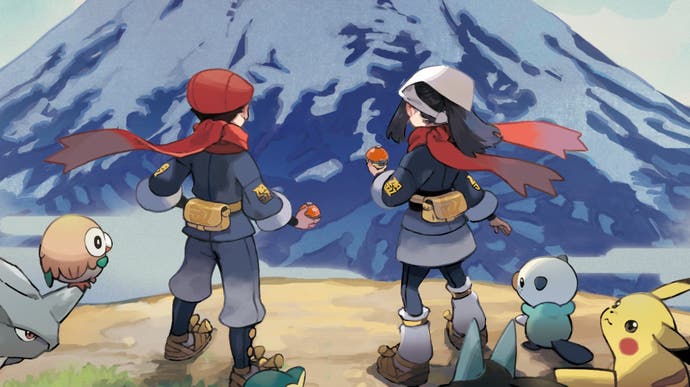 Pokémon Legends: Arceus is now just weeks away, and we've got our best look at the game yet in a new extended gameplay trailer.
This six-minute slice shows open-world exploration, Pokémon catching, battling and Pokédex-filling. It also, still, leans heavily into those sweet Zelda: Breath of the Wild vibes.
Listen to just the opening of the trailer, for example, to hear a very Zelda-sounding piano riff, over sweeping shots of the overworld:
Gameplay-wise, however, The Pokémon Company has already confirmed that Pokémon Legends: Arceus will actually play more like Monster Hunter, with players heading out into large but discrete open areas to pacify beasts and complete quests.
Pokémon Legends: Arceus is one of Eurogamer's games we're looking forward to in 2022, and arrives on 28th January for Nintendo Switch.