Pokémon Go's 2019 haul reveals just how much better it's doing than Harry Potter: Wizards Unite
And almost every other mobile game too.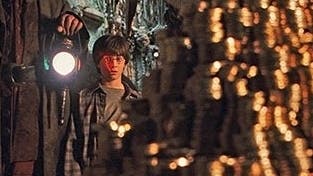 Smartphone sensation Pokémon Go rounded out 2019 with another $894m (£684m) in the bank - the game's most profitable annual total ever. We knew it was on track to do this a few months back, following a particularly plentiful summer period. But now we also have comparison figures with Niantic's other launch Harry Potter: Wizards Unite to compare.
Data from the reliable Sensor Tower places Pokémon Go as the fifth biggest mobile game earner worldwide, behind Candy Crush Saga and Tencent megahit Honor of Kings. Amongst these, Harry Potter: Wizards Unite is nowhere to be found.
Drilling down specifically into the location-based mobile game category, Pokémon Go stands out as king of the castle. Against its 2019 total of $894m, its biggest competitor was Dragon Quest Walk ($201m). China-only game Let's Hunt Monsters earned $60m, Jurassic World Alive made $26m, and then Harry Potter: Wizards Unite netted $23m.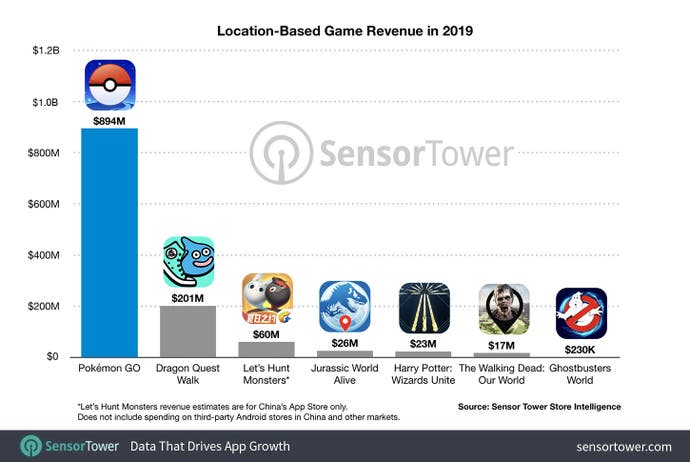 These numbers relate to spending, rather than active player numbers - but the clear suggestion here is there is a wide gulf between the two Niantic games. To be fair, it never felt like (and Niantic never claimed) Wizards Unite would beat Pokémon Go's pop culture success. And if anything, these latest figures show how far ahead Pokémon Go is of pretty much everything else, Harry Potter or not.
Pokémon Go is the only location-based game to ever increase its revenue from its launch year (although it was only available for half of 2016).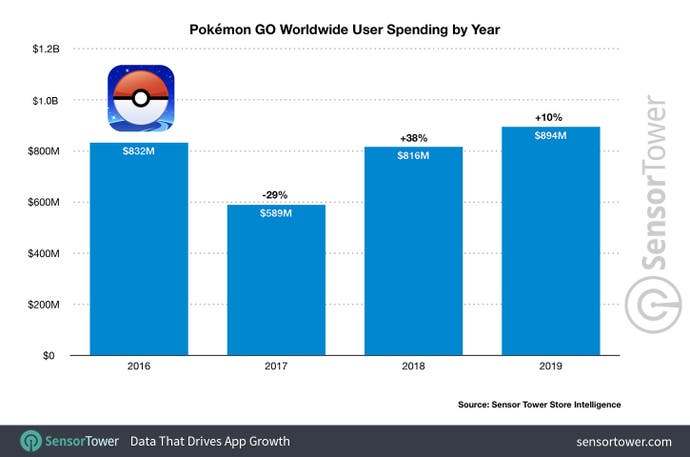 What drove Pokémon Go's huge 2019 total? Well, last summer saw the release of the highly-sought after Shiny Rayquaza and Shiny Mewtwo in raids, following the game's release of the Shiny legendary dogs. All of these will have driven player spending on raid passes, which give a 1/20 chance of an alternate coloured Shiny version.
Last year also saw several events focused on Shiny creatures which could be hatched from eggs, with in some cases far longer odds than 1/20. All of these will have driven player spending on Incubators.
And outside of chance-based mechanics, Pokémon Go finished the year with its first paid-for ticketed global event - which despite some skepticism among fans will no doubt have contributed to the game's overall earnings.
Overall, Pokémon Go now sits on $3.13bn earned over three and a half years. Can it match 2019's total and make it to $4bn in 2020?