PlayStation 5 launch plagued by stock scalping, report suggests
Thousands of UK consoles went to just one organised group.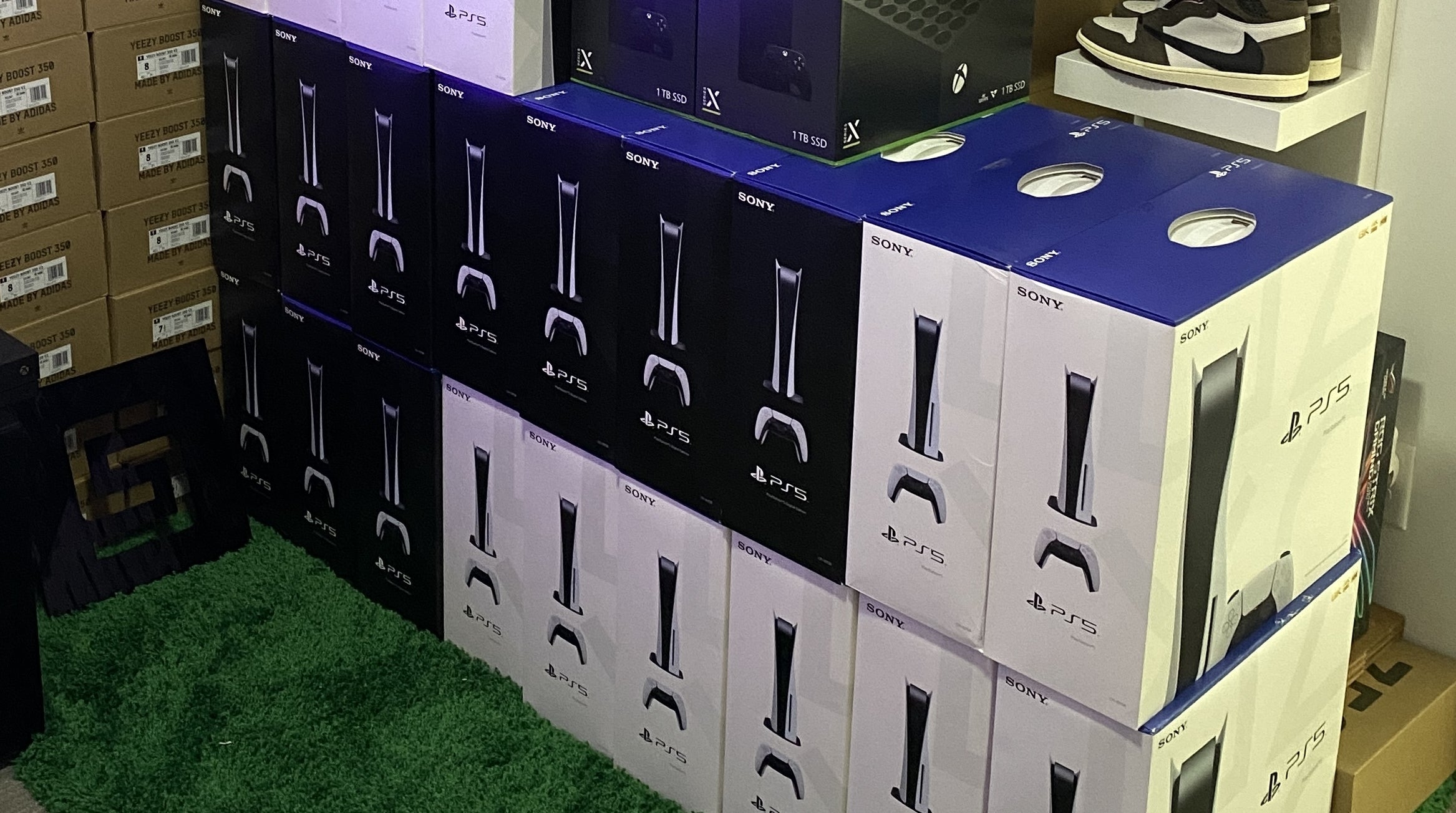 It's always tough to secure a new console at launch - but it has seemed particularly difficult this time around for the in-demand PlayStation 5, which remains out of stock in the UK almost everywhere.
But while limited availability and huge demand are nothing new, a Business Insider report has revealed the sheer scale and organisation of scalping present, which saw thousands of consoles scooped up by organised groups.
One scalper ring claimed to have worked together to amass a haul of nearly 2500 PS5s when the console went on sale in the UK last week, on top of "just under 1000" PS5 pre-orders placed back in September.
These will now all be resold for profit.
Sony has not said how many PS5 consoles it made available to buy at launch in the UK, but with one group alone able to obtain at nearly 3500 consoles, it will clearly have had some impact.
The report goes into detail on how this group had advance warning on where consoles would be placed on sale, and used bots to beat consumers to the punch. These bots allow for the automatic checking of countless retailers, while other bot scripts allow a user to make purchases quicker than any human could.
The group charges a subscription "starting at £29.99, and going up to £399.99" so its members can join in the scalping fun and make a profit for themselves.
Up against all of this - thousands of people working together to amass new consoles as a business operation - it's no wonder individuals looking for a console have struggled.
Meanwhile, at the time of writing, there are almost 4000 UK listings for PS5 consoles on eBay. Prices are regularly double what you'd pay up front.
This level of organisation for new product releases isn't new - the group in question started life in the market for sneaker reselling - but it's the first time we've heard of such a focus being placed on a new console launch. It's tough to know what can be done to deter this thing more in the future, though it will likely require retailers to introduce tougher anti-scalping measures to do so. And while these would greatly benefit the consumer, there's less of an incentive from the retailer's point of view when all their stock gets sold either way.
Last week, we reported on how even securing a PS5 wasn't enough for the dozens of people affected by launch day delivery scams. PS5 customers found themselves getting boxes of toys, cat food or simply nothing at all, while some couriers simply made off with the consoles themselves.