Platinum Games offers minor Babylon's Fall update, says it's "continuing to progress well"
Had previously promised "a full look" this summer.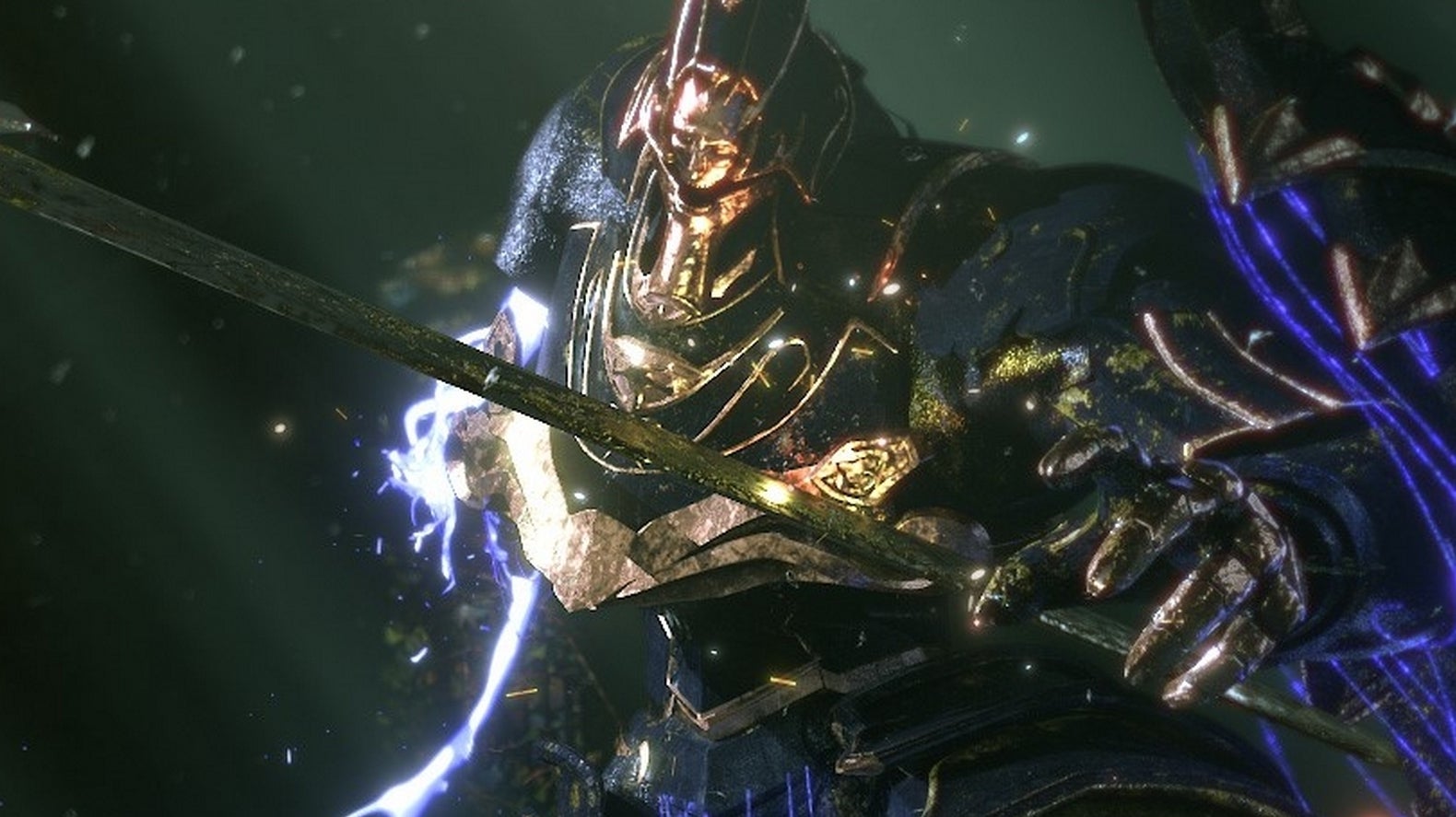 Babylon's Fall, the long-awaited and still relatively mysterious new offering from Bayonetta and Nier: Automata studio Platinum Games, is "continuing to progress well" according to the developer, but it doesn't sound like the previously promised "full look" is due any time soon.
Platinum originally announced Babylon's Fall, which is set to be published by Square Enix, back in June 2018, promising a Steam and PlayStation 4 release sometime the following year. However, 2019 managed to almost completely pass by without further word on the game, until a new trailer - painting Babylon's Fall as a sort of pyrotechnic, high-action Dark Souls - arrived in December. At the time, Platinum said to expect "a full look" in summer 2020.
And now, with summer finally here, further news about Babylon's Fall has indeed arrived, albeit not of the sort originally promised. In a new statement posted to Twitter, Platinum offered only a minor development update, writing, "While we hoped to reveal more about the game this summer, we can share that development on Babylon's Fall is continuing to progress well, with the team working safely from home".
"Square Enix and Platinum Games are committed to delivering an exhilarating experience," the developer's statement concluded, "and we look forward to showcasing much more on Babylon's Fall to you as soon as we can".
Babylon's Fall is one of several games currently known to be in production at Platinum Games. Bayonetta 3, which is in development for Switch, was revealed back in 2017, while the mysterious Project G. G. was teased earlier this year.