Cyberpunk 2077 Microsoft Store page now has Xbox One performance issues warning
As CDP staff reportedly grill management over crunch and unrealistic deadlines.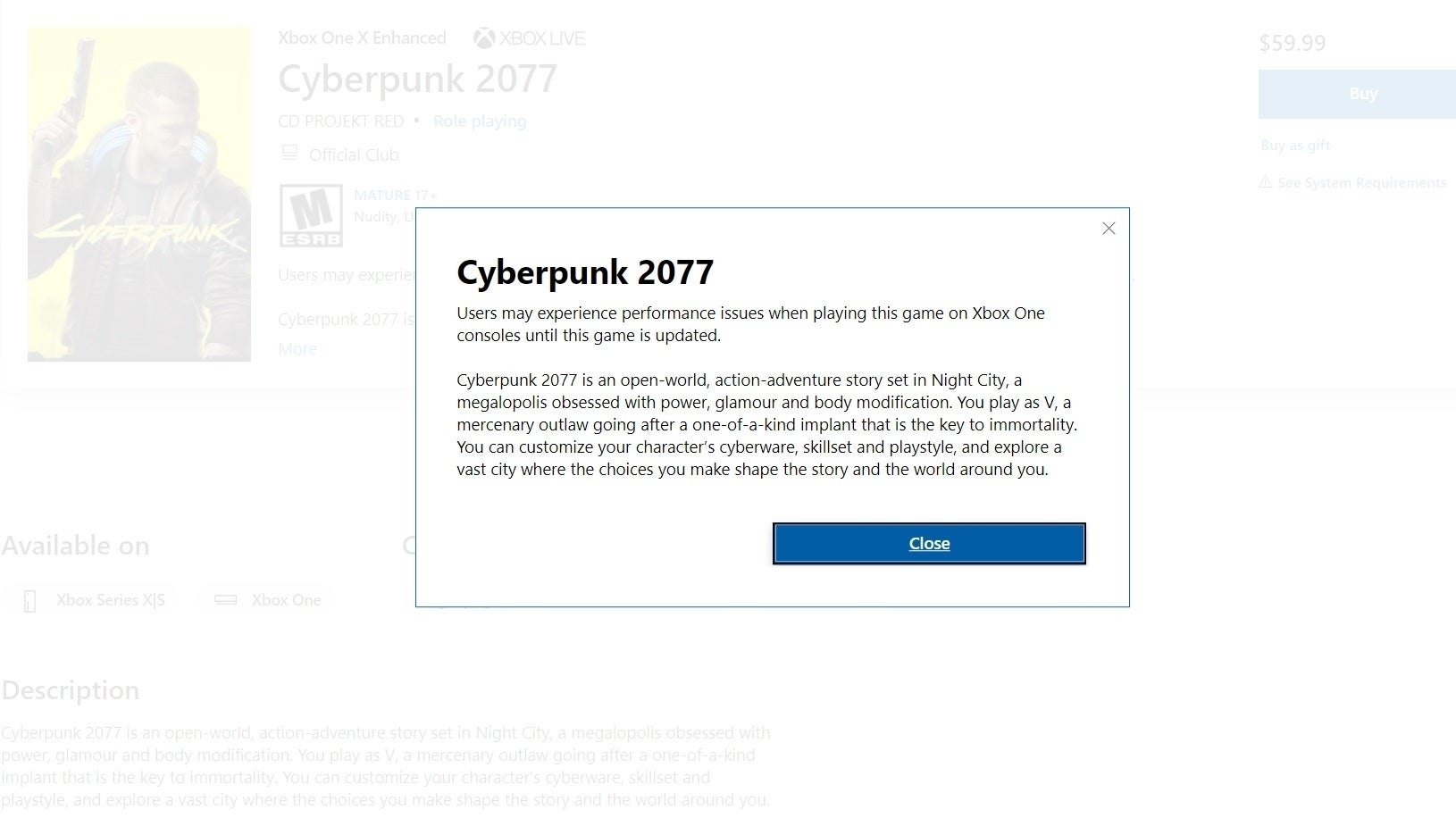 Cyberpunk 2077's Microsoft Store page now has an Xbox One performance issues warning.
"Users may experience performance issues when playing this game on Xbox One consoles until this game is updated," reads the warning.
The addition of the warning came hot on the heels of Microsoft's decision to expand its refund policy to include all who bought Cyberpunk 2077, which costs £49.99, on its digital store.
"We know the developers at CD Projekt Red have worked hard to ship Cyberpunk in extremely challenging circumstances," Microsoft told Eurogamer in a statement.
"However, we also realise that some players have been unhappy with the current experience on older consoles. To date, we have granted refunds to the vast majority of customers who have requested one.
"To ensure that every player is able to get the experience they expect on Xbox, we will be expanding our existing refund policy to offer full refunds to anyone who purchased Cyberpunk 2077 digitally from the Microsoft Store, until further notice."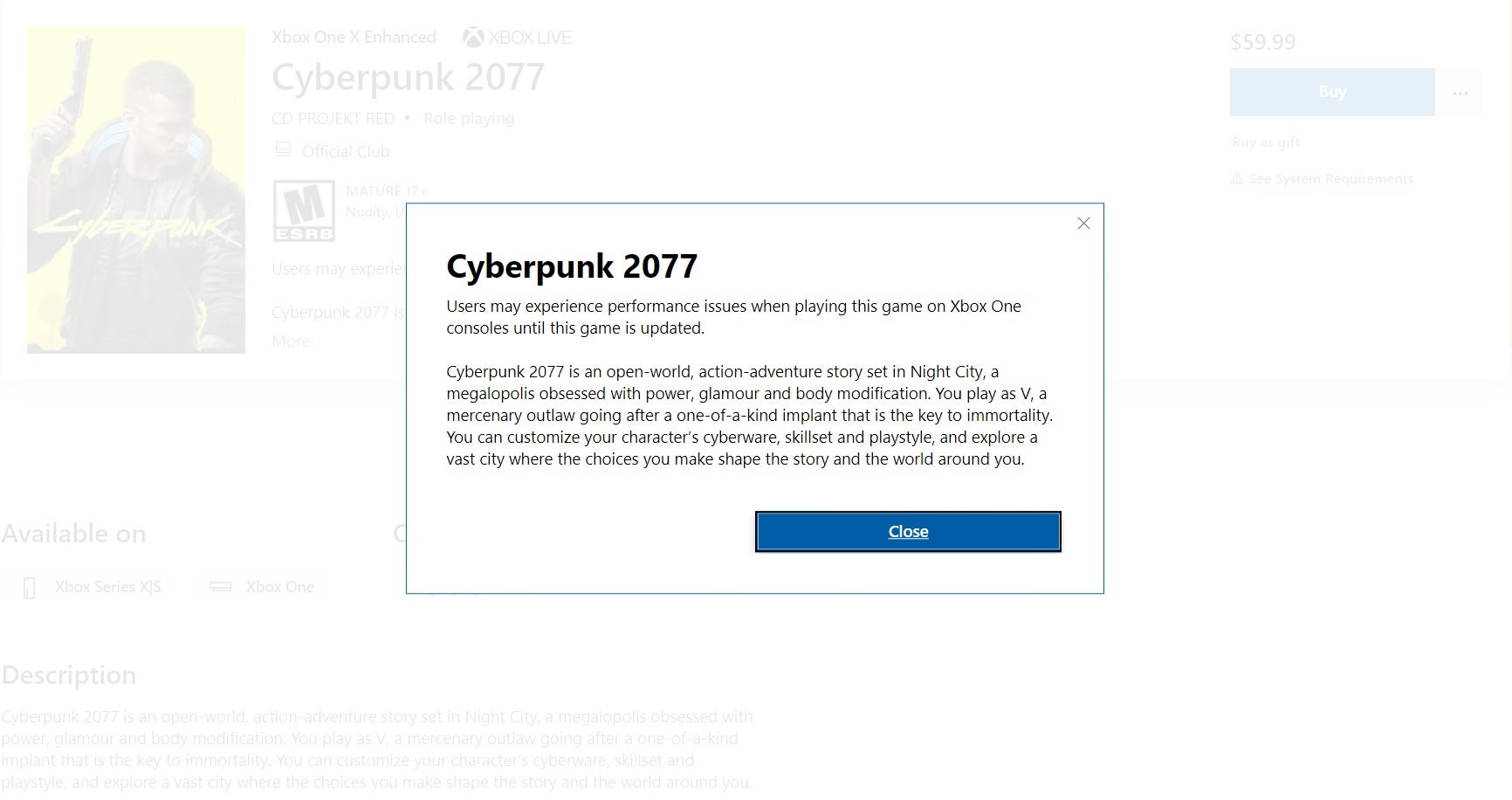 Earlier this week, Sony sent shockwaves throughout the video game industry by pulling Cyberpunk 2077 from sale from the PlayStation Store.
The move came after a disastrous launch for the hotly-anticipated game, which has been heavily criticised for glitches, performance issues and crashes, particularly on PlayStation 4 and Xbox One.
Meanwhile, CD Projekt staff reportedly grilled management on the bungled handling of Cyberpunk 2077's release.
Bloomberg reported CD Projekt's board of directors apologised to staff during an internal video meeting on Thursday, but offered vague answers when quizzed about Cyberpunk 2077's unrealistic deadlines, misleading public announcements and long-running crunch.
According to Bloomberg, staff said the game's deadlines "were always unrealistic", and the developers knew they needed more time.
In September, it emerged CD Projekt told employees it would require them to work six-day weeks until the game's then November launch, breaking a previous promise not to force compulsory overtime to finish the project. Cyberpunk 2077 was subsequently delayed a third time, to 10th December.