PC exclusive Arma 3 delayed
UPDATE: Bohemia Interactive responds.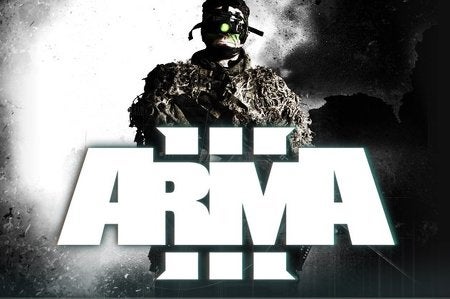 UPDATE: Bohemia Interactive has issued Eurogamer the following short statement on the delay of Arma 3.
"We did not reveal exact release date so far but our target was for some time and still is Q4 2012 (instead of early plans of late summer that was announced initially)," said a spokesperson.
"However, we are prepared to give development additional time if it will need it to ensure as good experience as possible. As soon as we have more specific release dates and plans we are going to communicate it clearly.
"Right now we are also finalizing release plans for Carrier Command: Gaea Mission which we definitely want to release prior Arma 3."
ORIGINAL STORY: PC exclusive Arma 3 has been delayed.
The official Arma 3 website says the game's due out "Q4 2012", which means it's set for launch at some point from October through to December. It was due out in the summer.
No explanation was given - we've asked Czech Republic developer Bohemia Interactive for comment.
Arma 3 has an "open-ended" story that follows a last-ditch NATO mission to a Mediterranean island. The operation turns sour and Captain Scott Miller finds himself washed up a hostile island, albeit with a well-equipped squad.
Controllable vehicles return and there are co-operative and competitive multiplayer scenarios. Dedicated servers are supported and these run on Linux as well as Windows. Expect improved graphics powered by an all new engine.