A new Arma game was released today
But...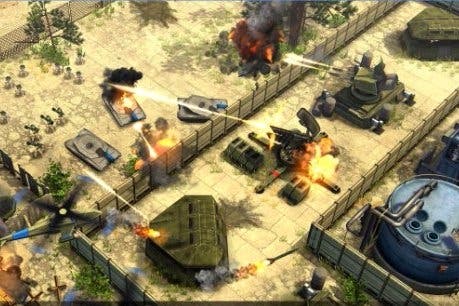 A brand new Arma game has been released but it's an iOS and Android game called Arma Mobile Ops.
It sounds a bit like Clash of Clans or the Arnie-promoted Mobile Strike: build a base and defend it from attacks, while putting together your own attacking force to send against others. There's a story campaign and there's PvP - and you can form alliances with your friends.
User reviews of Arma Mobile Ops on the App Store and Google Play are generally positive but there are fans of Arma on PC - the main series - who are upset Bohemia is spending time on mobile games.
In a press release, Bohemia boss Marek Spanel is quoted as saying: "Our dedication will always be to support the hardcore PC gaming communities in the first place. However, as our company is growing quickly, we hope to provide interesting variety of gaming experiences to broader audience.
"We see great interest in our DayZ browser based spin-off Mini DayZ that is being played by an average of over 2000 players daily and we are very interested in providing something nice based on Arma to mobile gamers around the world. Arma Mobile Ops our is first major release on mobile devices and we certainly plan to develop more mobile games in future."
Arma Mobile Ops is free and supported by in-app purchases that remove waiting times.