Papers, Please Vita release rubber stamped
Approved.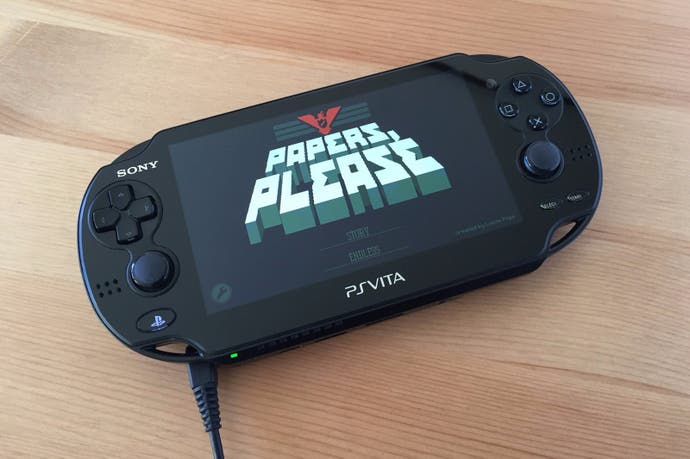 Over four years after it came out on PC, superb dystopian document thriller Papers, Please launches on, wait for it... the Vita.
Hot on the heels of Vita announcements for Romancing SaGa 2 and Stardew Valley, Papers, Please fuels the feeling there's life in Sony's discarded handheld. Well, a spark of life, anyway.
Papers, Please comes out on Vita tomorrow, 12th December, just in time for the Christmas break and long train journeys. It's a great fit for portable gaming - creator Lucas Pope said on Twitter text size wasn't a problem, but the developers had to rework the screen layout and add vertical scrolling. The Vita version is possible, he added, because of the console's touchscreen. "It uses the physical controls a little but requires touch - there's no gamepad-only version," he said.
How about a Nintendo Switch version, eh?
Papers, Please was one of my games of 2013. We recently profiled Lucas Pope, too.