The Papers, Please short film is out now
Glory to Artstozka!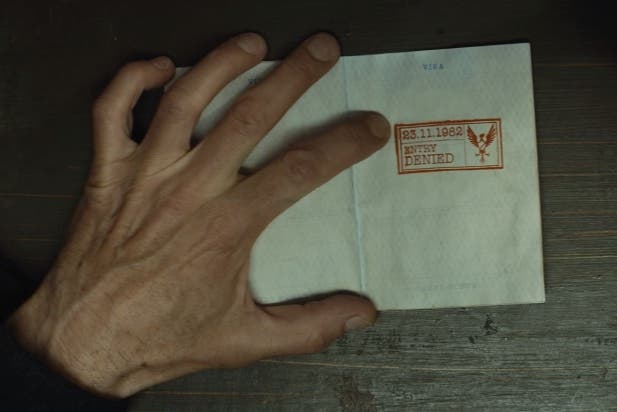 The Papers, Please short film is out now on YouTube (and Steam shortly). Have a gander at the 10-minute flick below.
The film absolutely nails the look, sound and feel of the superb dystopian document thriller, with a cool nod to the quick-fire puzzle element of the game. The wonderful metronome music from the game makes it into the film, too.
Like the video game, the Papers, Please film is a border control thriller. The unnamed inspector from the video game is played by Igor Savochkin, a Russian actor who starred in Leviathan and Night Watch. Like the game, the film is set entirely at the Grestin border control checkpoint, and references the fictional community country Arstotzka.
It's directed by up-and-coming Russian movie maker Nikita Ordynskiy, who told Eurogamer the Papers, Please project is a totally independent film, with no support from a studio. "This is a indie film based on a indie game," Ordynskiy said.
The Papers, Please short film does, however, have the full support of the game's creator, Lucas Pope, who Ordynskiy said has been involved with everything from the script to production.
Speaking of Lucas Pope, he's working on a game called Return of the Obra Dinn. More on that in our profile piece.