Orcs Must Die! Unchained and Hero Academy games close their doors in April
Looks like meat is very much off the menu, boys.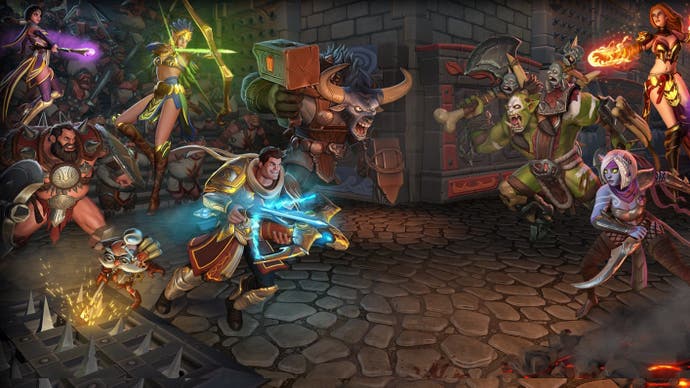 All good things must come to an end, even Orcs Must Die! Unchained, as developer Robot Entertainment has announced the title - along with games Hero Academy and Hero Academy 2 - will close in a few months.
"It's painful to even write this," begins Robot Entertainment's blog post. "We know this decision affects our players as much as it does us."
Servers for all three games are shutting on Monday 16th April at 5am UTC. From now until then, players who log into Orcs Must Die! Unchained and Hero Academy 2 will receive "a substantial free grant of hard and soft currencies to enjoy the remaining weeks of live play". Like an end-of-the-world party if you had a bunch of cash.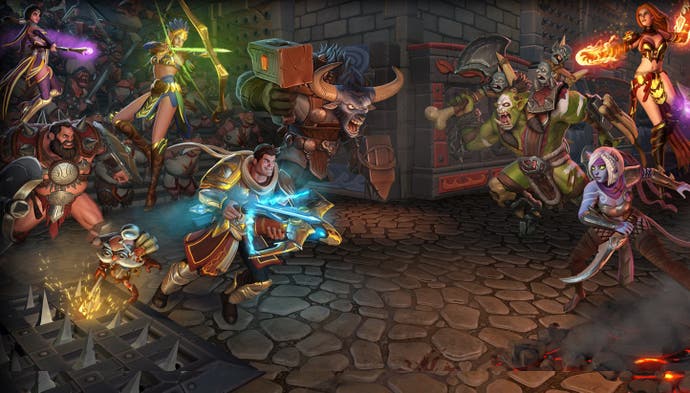 Orcs Must Die! Unchained, a free-to-play version of the highly popular tower defence series, had been running on PCs since April 2017 (and later on PlayStation 4). Hero Academy was a little older, having debuted on mobile devices in January 2012, but its sequel only launched in January last year.
The main reason cited for the closures is, unsurprisingly, financial: Orcs Must Die! Unchained and Hero Academy 2 have "been unable to maintain a sufficient player base to cover the operational costs to keep the games running". Robot Entertainment claims to have been operating the games "at a financial loss for many months," so it sounds like the writing was on the wall for some time.
Hero Academy, meanwhile, has been "technically obsolete for some time now". The game had already been removed from the App Store in early 2018 as the studio was "unable to maintain the pace of operating system updates from Apple".
Another factor in this decision is that Robot Entertainment is currently working on another two new games. These are still something of a mystery, but more will be announced about them later this year. I'll be watching this space like an 'orc.