Battle of the sales! Now it's Sony's "apocalyptic" PS3 game sale
Dead Space 3! Far Cry 3! From Dust! Tokyo Jungle!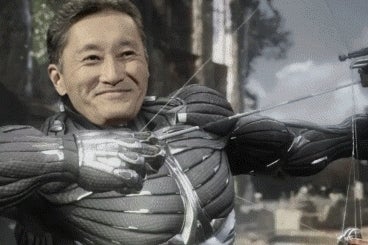 Hot on the heels of Microsoft's own 'Ultimate Game Sale' comes Sony's 'Apocalyptic Sale' for PlayStation 3 games.
Big name titles include the entire Dead Space saga - the excellent Dead Space, the brilliant Dead Space 2 and also Dead Space 3 - plus Far Cry 3 and its retro-themed spin-off Blood Dragon.
There's a good selection of download-only games too, including Eric Chahi's tropical island sandbox From Dust and Sony's own bears vs. pomeranians simulator Tokyo Jungle.
The deals start today and will be live through 17th July, Sony announced via the EU PlayStation blog. PlayStation Plus subscribers get an extra 10 per cent off the discounted sale price.
It's a great week to buy a cheap game. Microsoft has a schedule of daily deals rolling all this week, while Warner Bros. has discounted all of its iOS range.
Oddworld: Stranger's Wrath HD - €8.99/£7.29
Oddworld: Munch's Oddysee HD - €5.99/£4.79
Oddworld: Stranger Boxx - €12.99/£9.99
I Am Alive - €7.99/£6.49
Quantum Theory - €12.99/£9.99
Armageddon Riders - €4.99/£3.99
Doom 3 BFG Edition - €21.99/£17.99
Dead Space - €9.99/£7.99
Dead Space Super Bundle - €14.99/£11.99
Dead Space Extraction - €7.99/£6.49
Dead Space Ignition - €2.99/£2.39
Dead Space 2 - €14.99/£11.99
Dead Space 2 Super Bundle - €23.99/£19.69
Dead Space 3 - €29.99/£19.99
The Last Guy - €3.99/£3.19
Dead Nation - €6.49/£5.19
Tokyo Jungle - €9.99/£7.99
MotorStorm Apocalypse - €7.49/£5.99
From Dust + I Am Alive bundle - €9.99/£7.99
Shoot Many Robots - €4.99/£3.99
Far Cry 3: Blood Dragonfruit - €11.25/£8.89
Far Cry 3 + Far Cry 3: Blood Dragonfruit - €34.99/£24.99