Now it's Cyberpunk 2077's turn to be the fastest-selling PC game of all time
WoW: Shadowlands' record already smashed.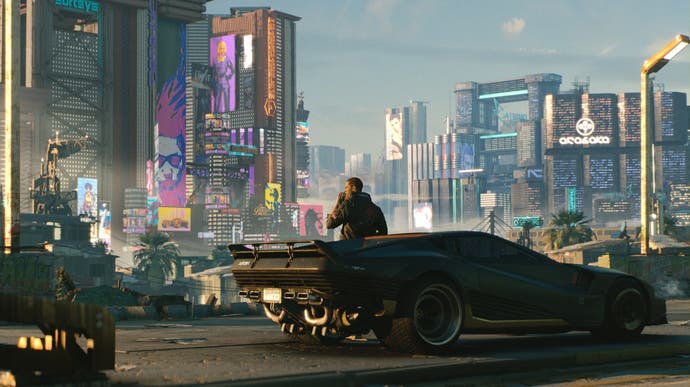 It was mere days ago that Blizzard heralded World of Warcraft's newly released Shadowlands expansion as the fastest-selling PC game of all time, but already, CD Projekt's swaggering open-world opus, Cyberpunk 2077, has stolen that crown.
When Blizzard trumpeted Shadowlands' achievement earlier this week, it revealed that the expansion had sold through more than 3.7m units globally on its first full day of launch.
As reported by GamesIndustry.biz, however, CD Projekt's investor relations Twitter account has now shared some early sales statistics for Cyberpunk 2077, revealing the game managed to shift a total of 8m pre-orders across all platforms.
In total, 59% of all pre-orders were on PC (and 74% were for digital versions of Cyberpunk 2077, if you're curious about that particular split), meaning CD Projekt has already shifted approximately 4.72m copies on PC, beating Shadowlands' launch day total by a cool one million - and that's even without factoring in Cyberpunk's remaining launch day sales.
It's not particularly surprising to learn that Cyberpunk is already doing the numbers, of course, given the astronomical hype that's grown up around CD Projekt's first blockbuster game since The Witcher 3 in the eight years following its original announcement.
The good news is that Cyberpunk 2077 is another strong entry in CD Projekt's increasingly impressive catalogue, even though it's not always easy to overlook the performance issues and sometimes hilarious bugs dogging the game on launch day.
Eurogamer's Chris Tapsell was impressed enough with the fundamentals, however, to award it a Recommended badge, saying, "the intense, intoxicating humanity at its heart, is so nearly engulfed by all the noise. But I think I can still hear it, just about."