Nintendo patents sleep monitor with ceiling projector
First look at the company's mysterious quality of life device.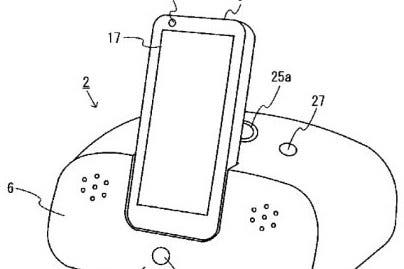 Nintendo has published a set of patents relating to its in-development "quality of life" device.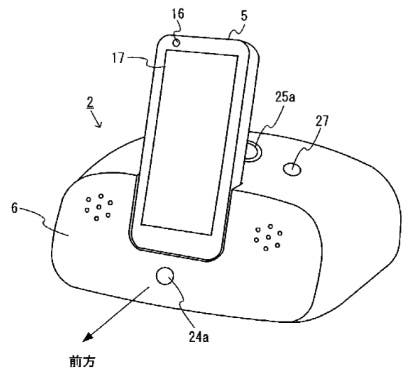 The patent designs dug up by NeoGAF detail how Nintendo's under-wraps wireless sleep monitor may operate.
The device looks like a cross between a digital alarm clock and an iPhone charging dock.
Its front houses a set of speakers, while the rear includes a projector for displaying data on your ceiling.
Yes, on your ceiling.
"This information processing system comprises a portable terminal," Nintendo's patent explains. "The portable terminal detects sensor information for assessing a user's emotions.
"It would be permissible, as an example, for the sensor information to be sound information which is detected by a microphone, or image information which is captured by a camera.
"The information processing system assesses the user's emotions on the basis of the sensor information. The portable terminal detects the sensor information in a period when the said portable terminal is in a standby state."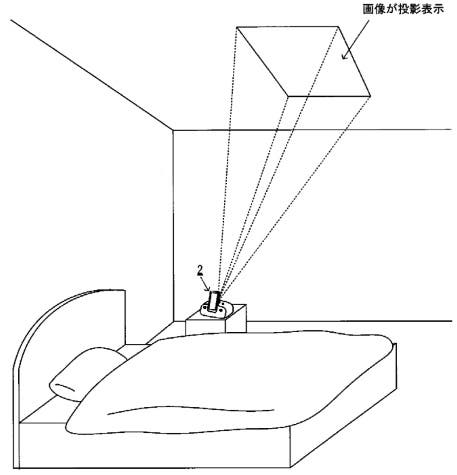 It's unclear if the device docked in the terminal is one of Nintendo's own making, or simply the user's own smartphone.
Sensors remotely detect pulse rate, temperature and humidity through a camera, microphone and other unknown inputs. One image shows off a Wii Balance Board, used for measuring a user's weight.
Data is then uploaded to Nintendo servers, and users provided with a sleep "score". Your results are then projected onto your ceiling.
The patents date from late last year, when Nintendo first revealed details of the project to its investors.
Nintendo's late company president Satoru Iwata explained the technology was designed to be a separate arm of the business to its games development, and would differ from existing sleep sensors due to the fact that it would be contactless.
The technology is expected to launch at some point in 2016.