Nintendo details contactless sleep and fatigue sensor
Sounds like a dream.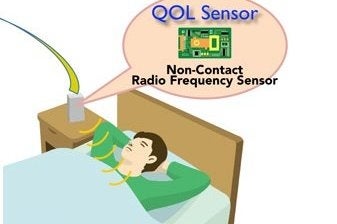 Nintendo has shed light on its plans to develop "quality of life" technology - starting with a sleep and fatigue sensor.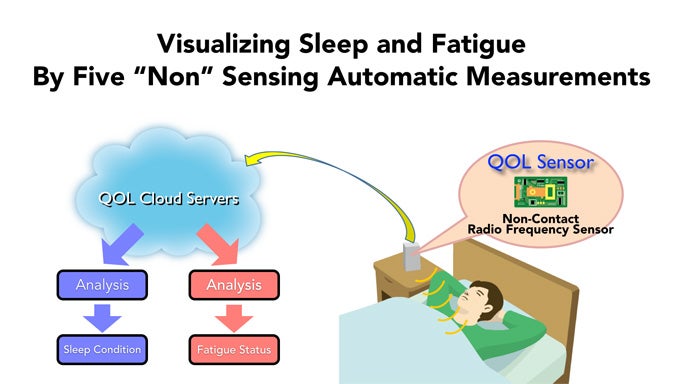 Instead of a wearable gadget similar to others already available, Nintendo is designing a non-contact sensor that sits by your bedside.
The gizmo tracks your body movements, breathing and heartbeat, uploads them to the cloud for analysis, and gives a visual indication of your sleep condition and fatigue status.
You will then be encouraged to take action to improve your results, if necessary - for example through exercise or changing diet.
"Fatigue and sleep are themes that are rather hard to visualise in more objective ways," Nintendo president Satoru Iwata explained in a briefing to investors.
"At Nintendo, we believe that if we could visualise them, there would be great potential for many people regardless of age, gender, language or culture."
Nintendo will manufacture the device in partnership with US health company ResMed, which develops medical equipment for the diagnosis and treatment of sleep disorders.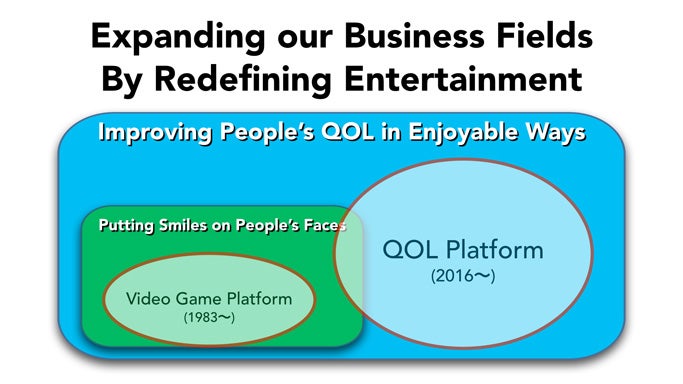 It is ResMed's non-contact sensing and sleep estimation technology that will be included in the product.
There's no word yet on when the sensor will be available, but one of Nintendo's presentation slides (shown right) included a vague "2016" date.
Nintendo's focus for the device is to make it as easy to use as possible to encourage many people to try it.
Five conditions had to be met, Iwata said, before the product was ready. Firstly that the technology should not be wearable, as some people just don't want to wear a wristband or similar all day, or at night in bed.
In fact the device had to operate with no contact at all - with no sensors stuck on your body. It should also work without any operation from the user - without any need to switch it on or off, as some people would simply not bother or forget.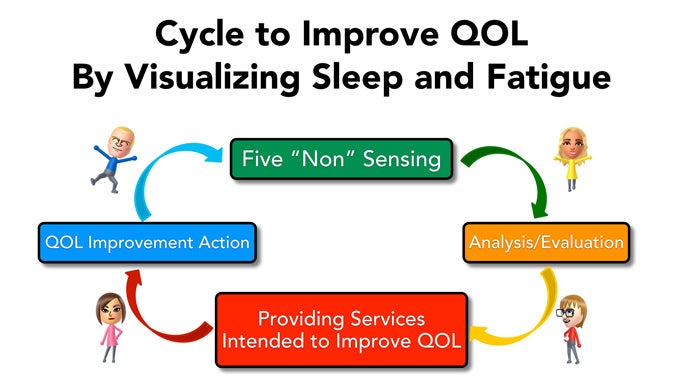 The product also needed to be operable with no significant installation hassle, and perhaps most importantly needed to provide instant analysis of its results. "This is one of the issues we could not overcome with our 'Wii Vitality Sensor' project," Iwata noted.
"A total of 125 years have passed since Nintendo started its business as a Japanese Hanafuda playing cards manufacturer," he concluded.
"By believing that putting smiles on people's faces is the goal of entertainment, the company has continued to develop, manufacture and market many different products."