Nintendo looking to improve Switch game discoverability on eShop
As third-party digital sales exceed retail in North America for the first time.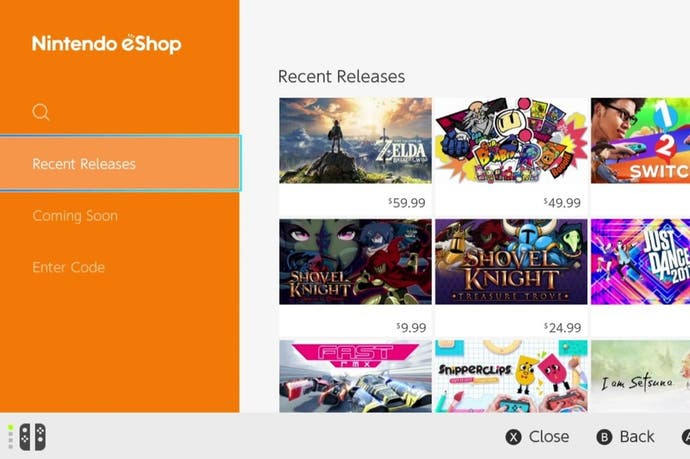 Nintendo is looking to improve "discoverability and visibility" of Switch games on the eShop.
Senior manager for publisher and developer relations Damon Baker said it is aware of the problems players currently face in finding content on the digital store.
"We've heard the feedback from yourselves, from fans, loud and clear, about the limitations of the Nintendo eShop", Baker said as part of a press briefing at GDC 2018, attended by Eurogamer.
"I can assure you steps are being taken over the course of the year to improve the functionality in terms of discoverability and visibility, to highlight all of that great content."
Baker said "off device" efforts are being improved, too, in areas such as social media and expos, as well as through its own website.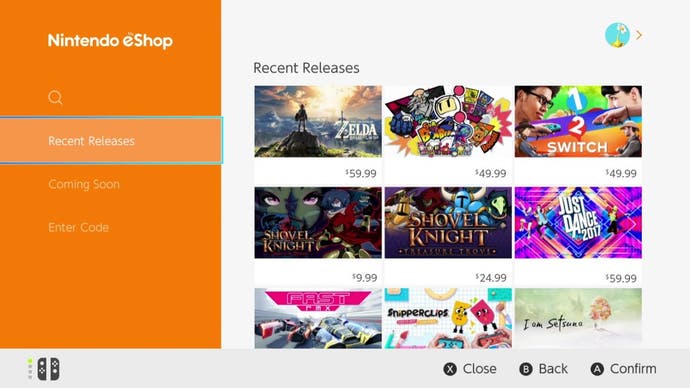 Nintendo also revealed several several stats showing the growth of the eShop.
In the past year, digital third-party unit sales exceeded those of packaged goods in North America for the first time.
"This means we're setting a very similar course to the likes of EA, Activision, Ubisoft, Take Two - all those guys are 50-60 of their total revenue is digital," Baker said.
"It's really encouraging to see this resonating with a Nintendo audience as well."
The ten best selling indie games to date were also revealed, a list featuring several launch window releases and even some more recent titles, such as 2018's Celeste:
SteamWorld Dig 2
Stardew Valley
Kamiko
Celeste
Fast RMX
Overcooked
Golf Story
Enter the Gungeon
NBA Playgrounds
Shovel Knight: Treasure Trove
Earlier today, Nintendo announced a handful of new games as part of its Ninties Spring 2018 Showcase, including Lumines Remastered, West of Loathing and all three Banner Saga games.
The Nintendo eShop has ballooned in size within its first year, so plans to improve discoverability should help with the continued waves of new releases - which usually amounts to a dozen games or more each week.
Until then, you can see what's coming each week in our regularly updated Nintendo Switch games list.