Nintendo has "no plans" for new Switch model in 2020
Not mushroom beside PS5 and Xbox Series X.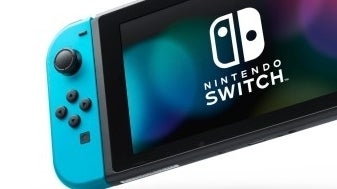 2020 will see PlayStation launch PS5 and Microsoft launch Xbox Series X - but it won't see Nintendo release a new Switch model.
Nintendo broke the news in a presentation to investors today, telling them not to expect any new model over the next 12 months.
The company will instead focus on further extolling the virtues of Nintendo Switch Lite, its handheld-only Switch model which launched last year and is off to a strong start.
Nintendo's confirmation is not a huge surprise. This year will be a crowded one for new console launches, and any new model released in 2020 would inevitably draw comparisons to Sony and Microsoft's next-gen machines.
Nintendo similarly ruled out the imminent release of any other Switch hardware last year - before promptly confirming the new, updated base model Switch advertised as having a longer battery life a week later.
Talk of a souped up Switch began in March last year, when a Wall St Journal report stated two new Nintendo Switch models were on the horizon. One would be a cheaper option, which Eurogamer sources told us was designed for a handheld-only audience, later revealed as the Nintendo Switch Lite.
The other would have "enhanced features targeted at avid videogamers" but still not be as powerful as the PS4 Pro and Xbox One X. This was the new Nintendo Switch model with better battery life, along with other small performance improvements which Digital Foundry subsequently analysed.
Rumours of a beefier Switch "Pro" model coming down the line remain just that - rumours. And while the eventual release of one would make sense, you shouldn't expect it this year.