New Nintendo Switch announced, will have longer battery life
UPDATE: Launches September in UK, but will "vary by individual stores and locations".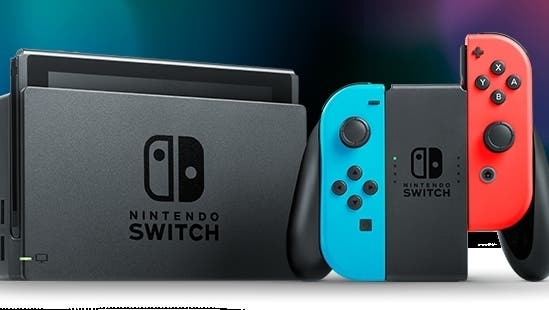 UPDATE 1.55pm: The new Nintendo Switch with longer battery life will go on sale in the UK this September, Eurogamer has been told.
"Consumers should start seeing the new packaging on store shelves starting from early September," a Nintendo UK spokesperson told me, "but that will vary by individual stores and locations."
If you're still waiting to buy a Nintendo Switch - and are not interested in the portable only Lite - you should hold off your purchase until then.
---
ORIGINAL STORY 1PM: Nintendo has at last confirmed a new version of its standard Switch console, with word of an upcoming refresh which features significantly longer battery life. It launches in Japan in "late August".
This new model - still just named Nintendo Switch - will boast anywhere from 4.5 to nine hours of battery depending on the game you play. For Zelda: Breath of the Wild, you'll get 5.5 hours play.
That compares to just 2.5 to 6.5 hours of battery for the current standard Nintendo Switch model (about three hours for Zelda).
And it's more than the recently-revealed, upcoming Nintendo Switch Lite, which clocks in with three to seven hours battery (four for Zelda).
The upcoming Switch refresh was mentioned on Nintendo Japan's Twitter this afternoon, and is now shown in the company's comparison page showing the old, new and Lite Switch designs, which can be found on Nintendo's Japan website.
This new Switch is the same updated model uncovered in a recent filing with the American FCC, which noted that several components in the existing Switch design would be changing.
The FCC listing stated the newer Switch would gain a changed processor and flash storage, though there was no mention of a new battery. It's likely, then, Nintendo is keeping with the standard Switch's 4310mAh battery and is making up its savings thanks to the efficiency of the new Mariko version of its Tegra chip, which will also be used in the Lite.
And it doesn't quite contradict what Nintendo of America boss Doug Bowser said last week that the Lite would be the only new Nintendo Switch hardware this year. For Nintendo, this appears to be a largely silent hardware upgrade, of the kind we've seen with the PS4 Pro.
The question, though, will be if performance differs in other ways - which may be played down now in favour of a proper, beefier redesign down the road. On that, Nintendo has indicated it won't be launching a Pro model this year.
We've contacted Nintendo UK for details on when this updated Switch will roll out here.