Nintendo Direct broadcast dated for this week
Focusing entirely on Mario Maker 2.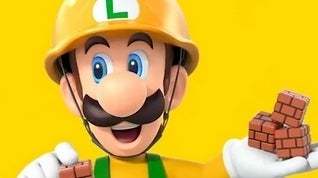 There's a brand new Nintendo Direct broadcast this week - and it's all about Super Mario Maker 2 for Nintendo Switch.
Nintendo has constructed a 15-minute look at how its make-your-own-Mario sequel will work, and I for one am excited to hear about its big addition of slopes.
Block out some time late tomorrow night, then - although you'll have to stay up until 11pm UK time here in Blighty to watch.
Super Mario Maker 2 is due to launch on 28th June, and while that's after E3 it makes sense Nintendo is promoting it this side of the big show. When it does come to E3, we'll be looking forward to updates on Animal Crossing, Luigi's Mansion 2, Zelda: Link's Awakening and maybe even Metroid Prime 4.