Nintendo announces VVVVVV 3DS release date
Sonic! Curling! Monster! Wonder!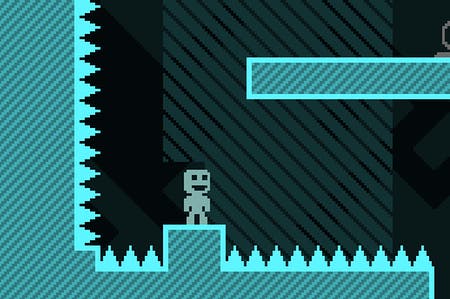 Unpronounceable PC puzzle platformer VVVVVV will launch on the 3DS eShop this Thursday, Nintendo has announced.
VVVVVV tasks players with controlling the game's gravity, flipping hero Captain Viridian across the screen to progress. It's yours this week for £7.20.
Game Gear classic Sonic Labyrinth will also be available on 3DS this week, priced £4.50. It shifts Sonic's speedy roots to a more measured platforming experience, with lots of keys to collect.
Sega's retro offering extends to the Wii Virtual Console, too. Mega Drive platformer Monster World IV (available for the first time outside of Japan, Sega boasts) and ancient role-player Wonder Boy in Monster Land arrive on the Wii Shop Channel for 900 Wii Points (£6.30) apiece.
Finally this week, Curling Super Championship for DSiWare, priced £4.50 or 500 Nintendo DSi Points. "Challenge your friends in this world famous sport that includes real-time physics, colourful 3D graphics and multiplayer (hotseat or wireless play) for an authentic gaming experience."