Nintendo announces bigger Wii U GamePad battery in Japan
Plus a new White 32GB Wii U, Nintendo Land bundles and Wii Remote charge kit.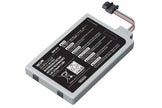 Nintendo of Japan has revealed a slew of new Wii U hardware items, including a beefier battery for the console's touchscreen GamePad.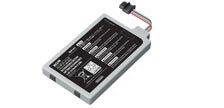 The new 2,550mAh battery model has double the power of the original. You'll get up to eight hours of play on just one charge, but will need to manually install the thing yourself.
Next up on Nintendo's list of goodies is a White-coloured 32GB Wii U Premium. Nintendo had previously reserved the White colour simply for Basic models of the console - although these have sold poorly in comparison to the Black-coloured Premium.
A Wii Remote battery pack and charging cradle was also announced. The unit replaces the controller's rear battery flap and will mean no more fiddling with AAs (you hear that, Microsoft?).

Finally, a new Nintendo Land and Wii Remote Plus bundle was also shown (the game is not included with Wii U Premium consoles in Japan, as it is in North America and Europe).
We've asked Nintendo if any of these items will be released closer to home.
The Wii U went on sale six months ago and enjoyed a promising Christmas, but sales have been in the doldrums ever since. Perhaps these items will re-ignite some interest - or, more likely, the forthcoming new 3D Mario and Mario Kart will. Both games are set to be shown in an E3-related Nintendo Direct next month.