BG&E team working on King Kong game
Presumably Jade is the heroine now.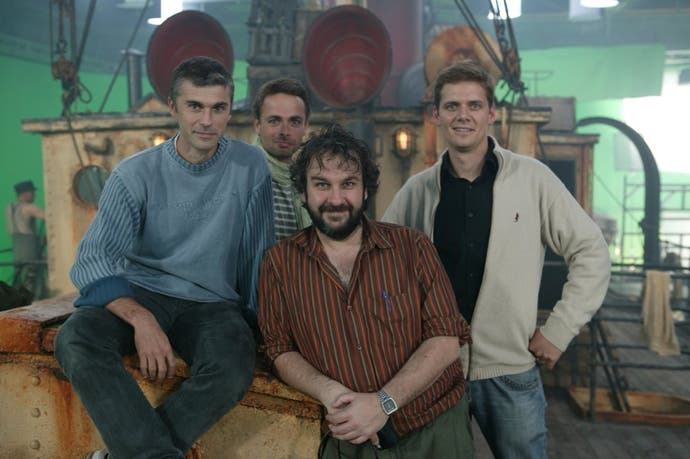 Ubisoft has officially confirmed reports dating back to mid April that it is working on a videogame adaptation of Peter Jackson's forthcoming King Kong motion picture remake. The game is due out "on all platforms" in conjunction with the film's proposed December 14th 2005 release date.
Interestingly, the publisher says that its Beyond Good & Evil team based in Montpellier, France - presumably still led by Rayman creator Michel Ancel (sorry: "the genius behind BG&E, Michel Ancel") - is working alongside its Montreal studio in close collaboration with Jackson.
Their collective goal is to create a game "that will reflect the visual interpretation, character dynamics and dramatic narrative of Jackson's epic film," which, unless it's been updated since we last picked up Empire, is a period recreation of the 30s flick, rather than a modern day re-imagining.
"I'm really enjoying the collaboration with these artists, and all the creative possibilities we're discovering," said Peter Jackson, who is directing and producing the film, and also had a hand in the screenplay. "By working closely with the development team, Ubisoft is enabling me to help shape the kind of gaming experience that I will be proud to associate with this new version of King Kong, a story that began my life-long love of film."
Unfortunately we have no idea what the game will be like at this point, but we do have a rather nice picture of Jackson relaxing with some of the Ubisoft chaps. Enjoy. That man's worth 407 Oscars.