Metroid Prime 2 demo for US gamers
New hardware bundle features MP2 demo, history of Metroid piece and should be out on August 15th. "No plans" for similar bundle in Europe.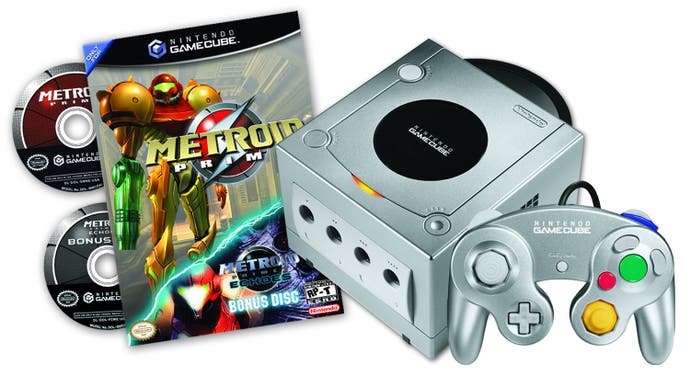 Nintendo of America is planning to release a demo of Metroid Prime 2: Echoes as part of a new Metroid-flavoured hardware bundle this August 15th.
Limited to the States for now, the $99.99 package will include a GameCube, a copy of the original Metroid Prime, and a bonus disc housing a playable MP2 demo. Said bonus disc will also include a history of the series called The Metroid Chronicle, a pair of Metroid Prime 2 trailers and a Metroid Prime art gallery.
As well as buying the hardware bundle, existing Cube owners in the US should be able to get hold of it through the official Nintendo Power magazine and NoA's equivalent of our Stars Catalogue. However, Nintendo in Europe has confirmed that it has "no plans to introduce a similar bundle in Europe" at the moment. So expect the discs to become quite popular on eBay...
Metroid Prime 2: Echoes is due out in the US on November 15th, and should be out in Europe before the end of the year. You can read more about it in our recent first impressions piece, which covers the single-player and multiplayer experience so far.