New Unreal Tournament gameplay footage revealed
Looks more like a game now.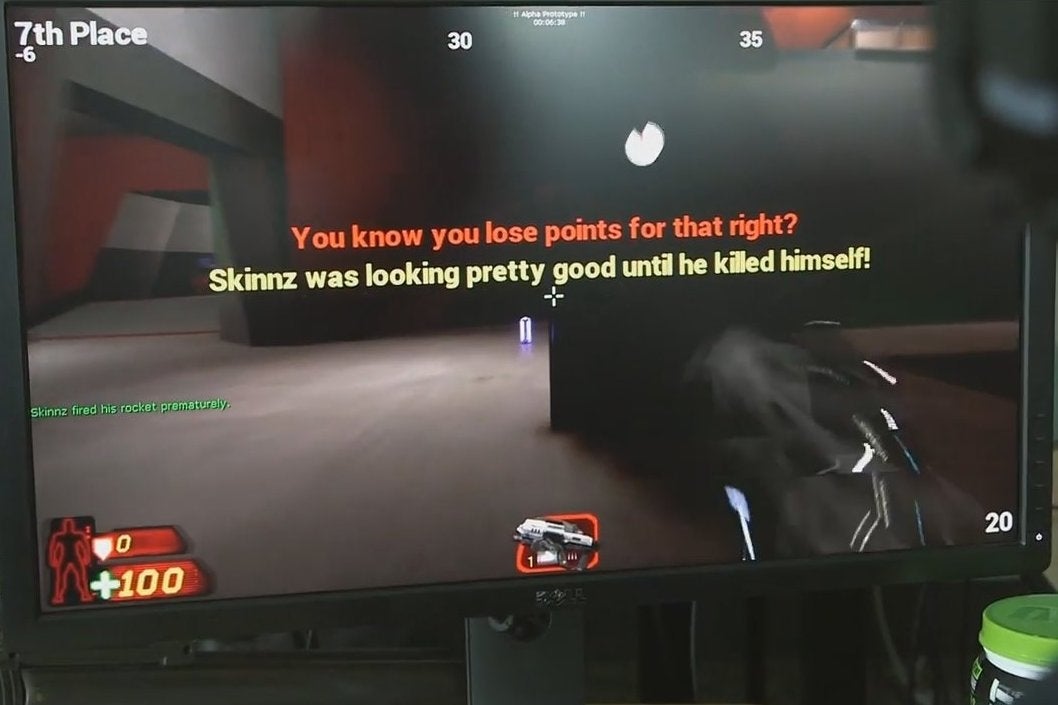 We saw the new Unreal Tournament in boxy prototype form in a video in May. A couple of months later, in a new video, it resembles a proper game.
There's still loads to do but textures are there, weapons are implemented, a couple of levels are up and running and - crucially - deathmatch works, the team explained.
There are daily playtests and the video shows exactly that, with various team-members calling out game ideas as they play.
"We have a game now, which is awesome," noted senior designer Jim Brown.
The new Unreal Tournament is a smaller and more open project than Epic is typically associated with. It's going to be developed in conjunction with fans and will be free for PC and Mac when it launches... at some point in the future. Epic hopes to have something playable this year.