New Super Mario Bros. U Deluxe hides a secret playable character
Out of the blue.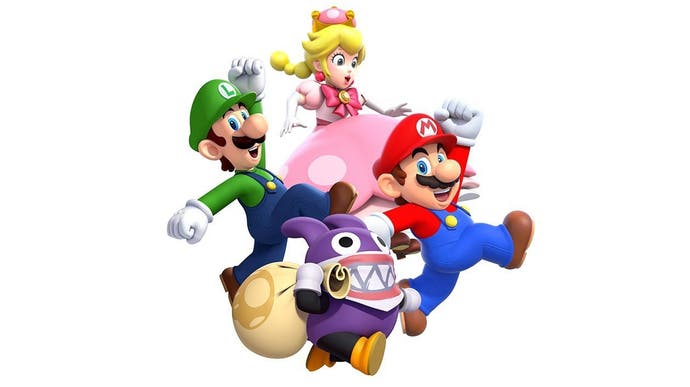 The introduction of Peachette has been responsible for all sorts of things: internet memes and disturbing fan-art aplenty, sure, but also the removal of Blue Toad as a playable character.
Or so we thought.
New Super Mario Bros. Wii and U both let you play as either Yellow or Blue Toad, generic Toads designed to fill out each game's four-player roster alongside Mario and Luigi.
The Switch's Deluxe version of the game saw Toadette seemingly replace Blue Toad, and up until the game's launch we've thought Blue Toad had simply been retired to the great Mushroom Kingdom in the sky.
But no - fans have discovered you can still play as Blue Toad if you so wish, thereby removing all need to engage with Toadette and her dubious Peachette power-up entirely.
Simply hold L or ZL on the character select screen when Yellow Toad is highlighted and presto, Blue Toad appears.
But it doesn't look like he's entirely supported - the opening cut-scene won't show him even if picked. Here's YouTuber BeardBear with how it all looks:
Martin's been playing New Super Mario Bros. U Deluxe - a game he describes as for the hardest of hardcore Mario fans. Elsewhere, Digital Foundry has given the port its technical appraisal, too.