New Microsoft London studio to focus on Windows 8 tablet devices
Headed up by former Rare production director Lee Schuneman.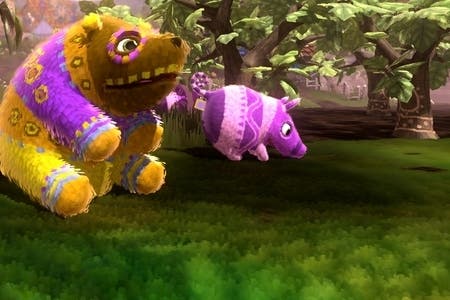 Microsoft Studios has announced the formation of a new London-based studio headed by Rare's former production director Lee Schuneman.
The new studio doesn't have a name yet - we'll get to hear it in the coming weeks, apparently - but we do know its job will be to "develop a long-term business with Entertainment as a Service at its core" (Microsoft's emphasis).
It will "focus on Windows 8 tablet devices as the underlying technology and platforms as part of Microsoft Studios' continued expansion across the region".
Microsoft wouldn't comment on whether the studio's formation related to next generation console platforms. "We aren't talking about any further specifics at this time," it said in a prepared Q&A accompanying the announcement.
However, the mention of tablet devices could point to products for Microsoft's new Surface line of devices. In fact, it would be sort of weird if it didn't.
The new studio is currently hiring and won't actually commence operations until November, but Microsoft said it decided to announce its existence now to "address any rumour of speculation" about what it was doing.
The platform holder is currently seeking to fill roles including creative director, incubation director, studio release manager and product manager, so if you know anyone who has experience in one of those positions then email Bill Gates or something.
Microsoft already has Rare, Lionhead and Soho Productions in its UK-based stable of studios, and said that the notion of "Entertainment as a Service" was sufficiently different to warrant setting up its own studio rather than attempting it with its current outfits.
"Adding a fourth UK-based studio to the incredible roster of talent already in place across Rare Ltd, Soho Productions and Lionhead not only increases our in-region studio presence, but will allow Microsoft Studios to explore the many creative and business opportunities that developing new games and entertainment experiences on Windows 8 tablet devices and platforms will afford," said Lee Schuneman, who has previously worked on Kinect Sports 1 and 2, the Xbox 360 Avatars, Fable: The Journey and the Sky TV app.
I know what you're all really wondering, though, and that's whether Schuneman worked on the Viva Pinata series. GOOD NEWS. Obviously this announcement couldn't possibly be interpreted as news that Viva Pinata 3 is heading to Surface exclusively and Horstachio will be stencilled onto the cover of every unit. However, that is how I will be remembering today's events.