New Little King's Story set for October in North America
UPDATE: And one week earlier in the UK.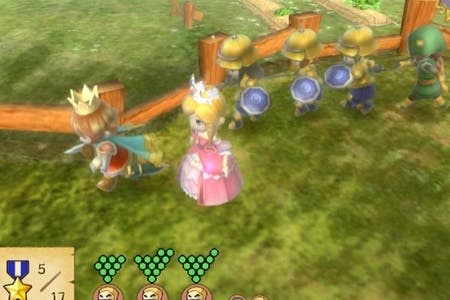 Update: A European release date has been confirmed for 27th September, according to an e-mail from Konami.
Original Story: The Vita sequel to satirical imperialist parable Little King's Story is set for release 2nd October in North and South America as a digital download, publisher Konami has announced.
New Little King's Story has been confirmed for a European release as well, though no date has been confirmed. We've contacted Konami for more information and are awaiting reply, but ostensibly it will come out in the UK around the same time.
The sequel features online co-op and leaderboards, an all new art style, and it utilises the Vita's touch-screen and rear touch-pad controls.
Ellie Gibson loved the the first Little King's Story to bits. In her April 2009 review she called it "charming, engrossing and just plain fun" and "the best game I've played all year." She noted that was in the same year as Onechanbara: Bikini Samurai Squad.