New Battlefield 1 gameplay revealed at E3
Airships and more unveiled in first in-game trailer.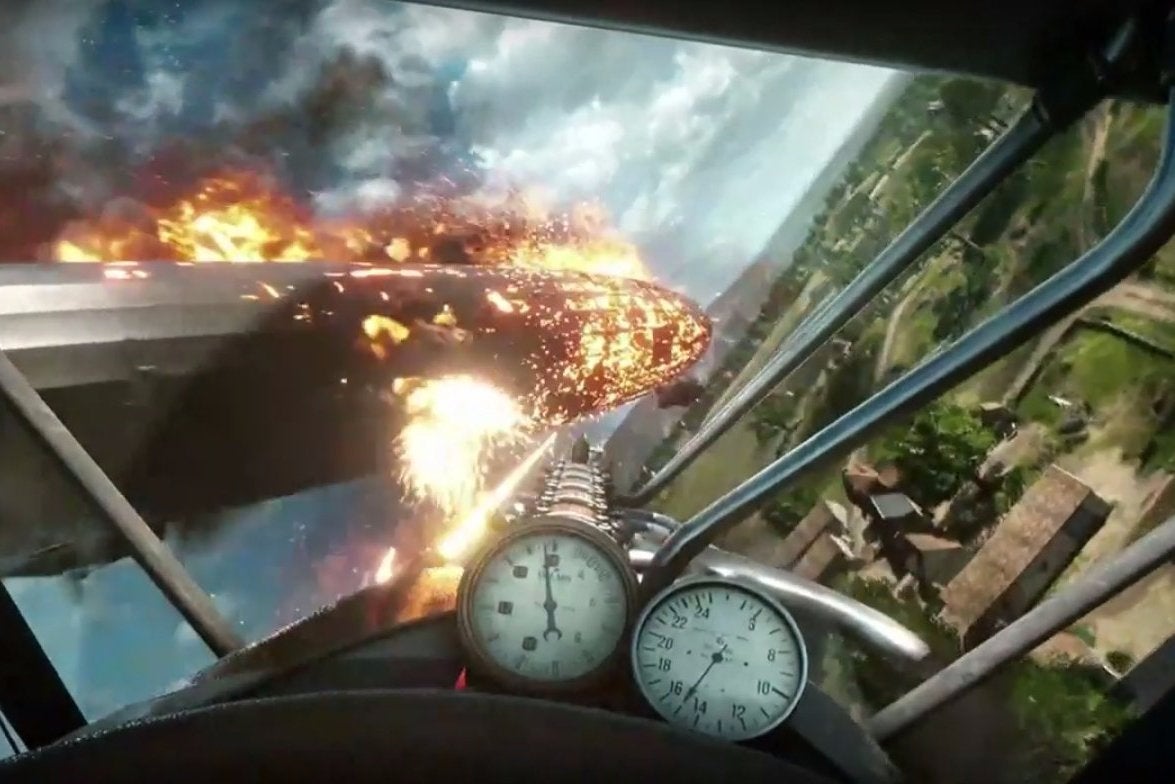 UPDATE: Want to see more? Here's 45 minutes of Battlefield 1 multiplayer gameplay footage, as played by celebrities like Snoop Dogg, Zac Efron and Jamie Foxx earlier today. What is that in Snoop Dogg's mouth? How well is he playing? Who cares. Look at those skyboxes and those ruins!
We're heading to a special Battlefield 1 capture event at E3 this week where we'll record our own much higher-quality footage for you.
ORIGINAL STORY:Dice showed off all new gameplay footage of Battlefield 1 at EA's E3 2016 press conference moments ago.
As seen in the latest trailer, there's plenty of new vehicles and weapons shown off. You can ride in a motorcycle sidecar, on a horse, or use a biplane to destroy a zeppelin in what's got to be the biggest disaster we've seen in a Battlefield game to date.
Furthermore, we see more of Battlefield 1's dynamic weather in action. "With dynamic weather you will need to adapt your tactics to weather changes as the elements play a part in the battle. Playing the same map on a bright day, in heavy fog, or rain will impact what you see and hear, forcing you to adapt your play style on an ever-changing battlefield," the developer said of this upcoming entry.
EA also noted that there will be a larger meta game around various battles. "Operations introduces a completely new way to play multiplayer. In Battlefield 1 you will play a series of interconnected battles across multiple fronts. Play a sequence of battles where your actions have consequences beyond a single match, as you try to conquer territory or push back your attackers," the publisher teased.
Battlefield 1 will launch worldwide on 21st October for PS4, Xbox One and PC.
You can see what else EA and other publishers announced at the show this year with our E3 schedule guide.