MultiVersus to shut down until 2024, with no refunds for paying players
Say what, Doc?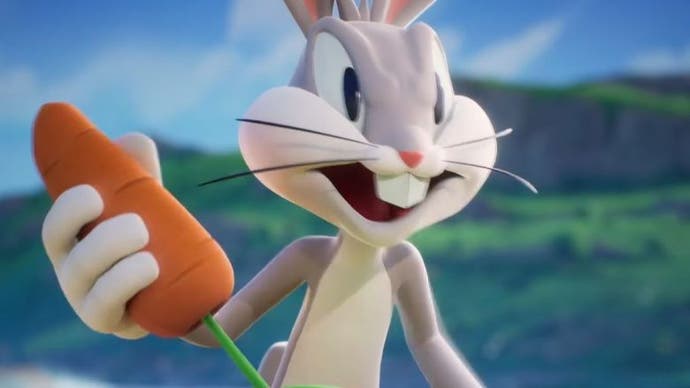 MultiVersus' open beta will come to an end on 25th June, developer Play First Games has announced. Following this date, the game's servers will shut down until Multiversus' full launch, which is scheduled for sometime in 2024.
Additionally, Player First Games has stated there will be no refunds being given outside of the normal storefront policies and terms.
As stated in an accompanying Multiversus FAQ regarding the closure: "This announcement does not change any current refund policies or terms offered by the storefront(s) from which Founder's Packs or Gleamium bundles were purchased."
Further down that paragraph, the developer adds: "Additionally, refunds are not available as a result of the Open Beta closure."
Player First Game has tried to soften this undeniable blow to paying players by noting "all progress and previously earned or purchased content will carry over when MultiVersus returns in early 2024."
Understandably, this decision has left a questionable taste in the mouths of many, with indie game designer Stephen Sharples noting it "seems a bit dodgy" to take away a game people have paid to play.
People paid money for this game. This is unfathomably bad business. @wbgames needs to understand the optics of getting people to pay money only to pull access for what they paid for. https://t.co/C50Hn7bvWE

— Yeet Venture (@yeetkunedo) March 27, 2023
However, Player First Games says MultiVersus' tempory closure will allow everyone involved in development to focus on what needs done to provide the best experience for players.
"We know there's still a lot of work to do," it wrote, before closing: "We do know that this news might be disappointing, but rest assured, MultiVersus will be back."
How do you feel about this news?