MS selects celebrity Reach team leader
17yo captain immediately lays down law.
Microsoft has finally chosen the guy who will teach Rio Ferdinand and a galaxy of other sort-of celebrities to play Halo: Reach so they can get thumped by experienced players at the game's UK launch event.
17-year-old Lewis Chapman from Newark in Nottinghamshire apparently had to go through a "rigorous interview process where he was grilled by a panel about his knowledge of Halo, his dreams and aspirations as well as why he was the best man for the job". Good grief.
Chapman will now go on to mentor England and Man United footballer Ferdinand, R'n'B artist Mr Hudson, T4 presenter Jameela Jamil, England rugby man Ben Cohen and Gadget Show presenter Jason Bradbury.
"I would like to say to my new team members, 'Get practicing! You might be celebrities, but you better be good on the night!'" said Chapman, emphasis presumably on "might be".
"I will do everything that I can, as their leader to beat the opposing team."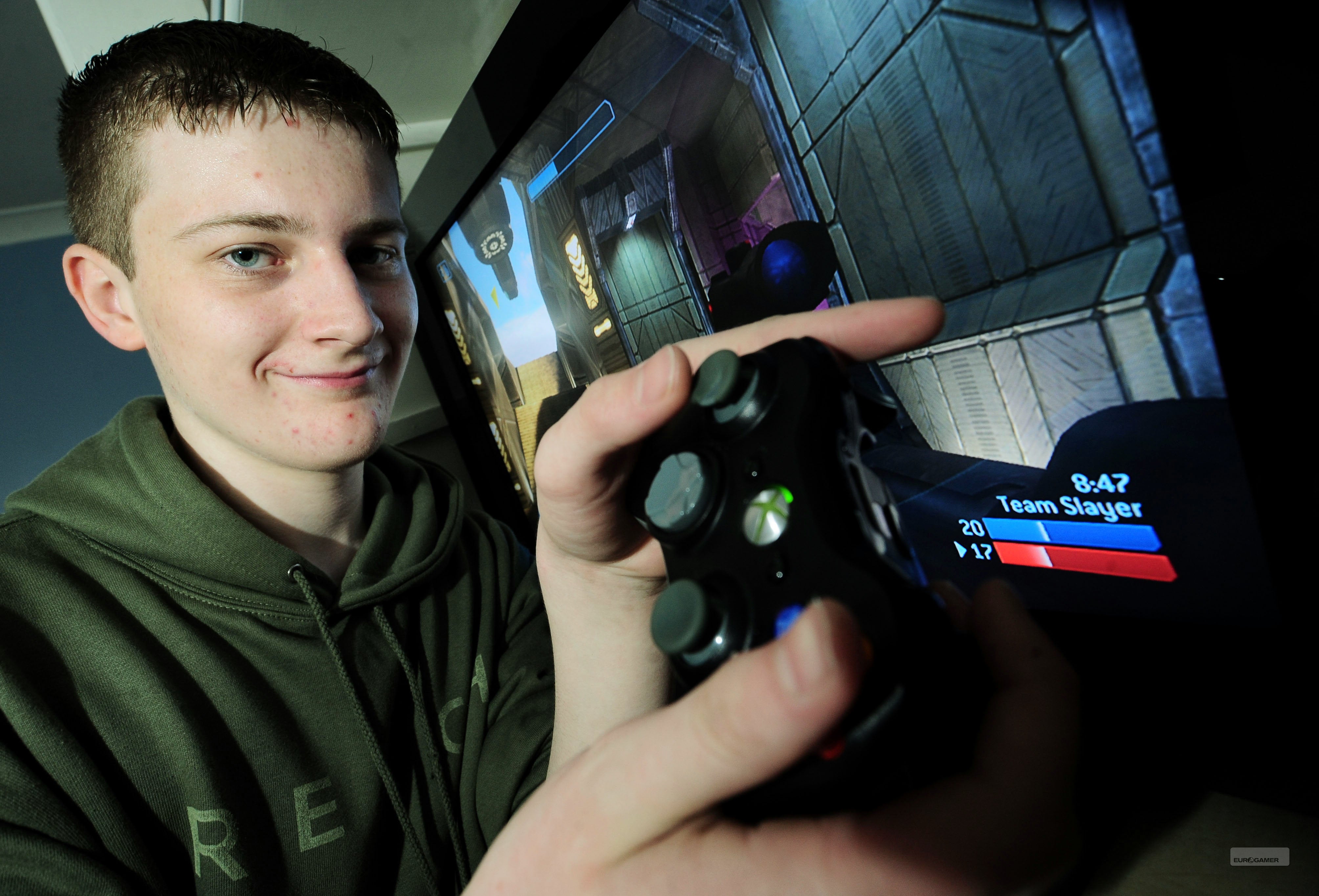 The opposing team will consist of six "top gamers" chosen from the Halo community.
Rio Ferdinand also had a message about his team leader prior to the selection process when the "Elite Spartan Squad" was announced.
"His or her voice won't be as deep as ours. They'll be squeaking and telling us exactly where to run and who to shoot," he said. "We're playing catch-up all the time. But the talent we possess, we're not far behind." Amazing scenes.
Halo: Reach is due out for Xbox 360 on 14th September.