MotorStorm Apocalypse's servers will be permanently switched off tonight
Apocalypse now.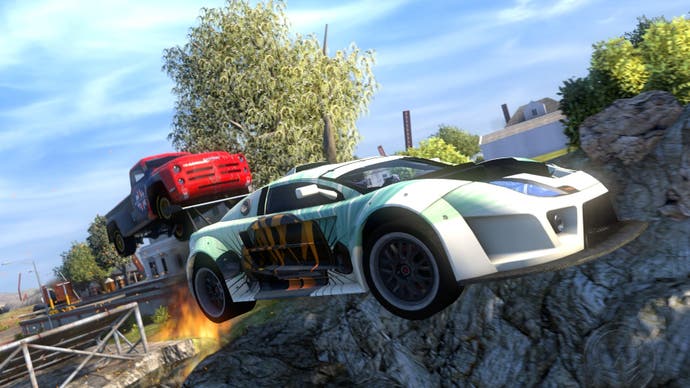 Dust off your PlayStation 3, racing fans: today is the final day players can log into MotorStorm Apocalypse. Tomorrow, the servers will be switched off forever.
Director Paul "Rushy" Rustchynsky issued the reminder on Twitter this morning, acknowledging that "nearly all online servers for unsupported games get shut down at some point" and that it was "inevitable, unfortunately".
"So jump online & play some multiplayer whilst you still can!", he tweeted.
When asked if he knew how many people still regularly played the racer, Rustchynsky replied: "No idea, been a while since I worked at Sony and I don't get to see the numbers anymore. I suspect it's very few given how old it is now."
After MotorStorm Apocalypse's delayed release in 2011, Evolution Studios' then group director Matt Southern revealed to Eurogamer his fear that the commercial failure of the game "might be the end" of the Sony-owned developer.
However, the troubled studio was acquired by UK studio Codemasters in 2016, although it saw layoffs that affected several senior staff members last month.