Layoffs at OnRush dev Evo, Driveclub director Rushy let go
Alongside handful of senior staff.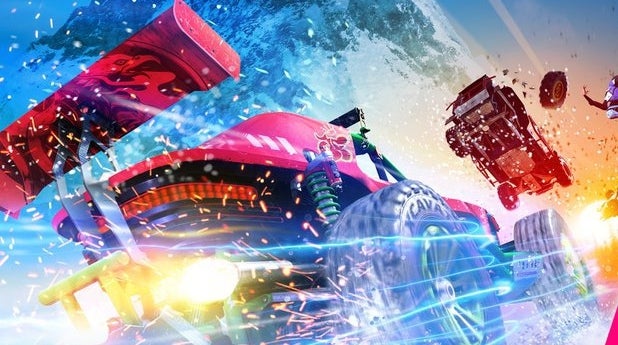 The developer of Driveclub has been hit by layoffs after its latest game, OnRush, failed to set tills ringing.
Driveclub and OnRush director Paul "Rushy" Rustchynsky - the face of both games and of the studio itself - is among those let go, multiple sources close to the studio have confirmed to Eurogamer, alongside other senior members of the team.
Previously known as Evolution Studios, the Cheshire-based outfit was acquired by Codemasters in 2016 after former owner Sony ditched the developer.
People I've spoken to who wished to remain anonymous for the sake of their career described the studio as having been "decapitated" by these redundancies, with senior staff and lead creatives fired or required to re-interview for positions, although some junior staff are also affected.
Sources said the feeling among remaining staff was the team would now work as a support studio for other Codemasters titles, or on less-risky projects.
Others mentioned longer-term problems, and a lack of communication between the Evolution team and the wider Codemasters entity it had found itself part of.
OnRush launched for PlayStation 4 and Xbox One on 5th June and quickly sank from the UK physical games chart without a trace. It charted in 34th place during its launch week, then never reappeared.
According to a source, OnRush sold just over 1000 physical copies during its launch week in the UK. The fact it never appeared in the chart after that week did not bode well.
It's a pity, as OnRush experimented with the racing genre in new and interesting ways - even if it never really communicated and convinced these to its potential audience. "A racing game that mostly does away with the racing, Onrush is a chaotic and curious spin on a much-loved genre," Martin Robinson wrote, recommending the game in Eurogamer's OnRush review.
"It is normal course of business for game teams to evolve as projects launch and move into service, and as other new projects start. As such, it isn't appropriate to comment on day to day movement of staff changes," a Codemasters spokesperson told Eurogamer this morning.
OnRush's planned schedule of post-release content will not be affected by the layoffs, the publisher confirmed.