OnRush developer promises big August update despite studio layoffs
Back into gear.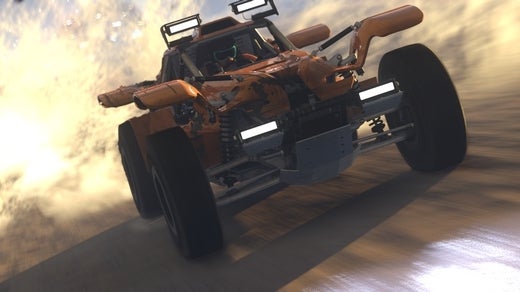 Beleaguered racer OnRush will gain a big update at the start of August, publisher Codemasters has promised in an apparent bid to reassure fans after word of this week's layoffs.
On Monday, Eurogamer broke word that a number of staff had been let go from the OnRush team - including the game's director, Paul "Rushy" Rustchynksky - after disappointing sales.
In a statement to Eurogamer at the time, Codemasters promised that OnRush's post-launch content would not be affected by the job cuts - something which today's news backs up.
Hey guys! We just wanted to let you all know that we have a BIG update coming at the start of August, which includes something a lot of you have been asking for! 😉

We also have a whole lot more to come, too! Thank you all for your patience and stay tuned! 👀#ONRUSH pic.twitter.com/e0shlZiuui

— ONRUSH // (@onrushgame) July 26, 2018
While not acknowledging the layoffs, the statement promises more content in early August - which is now less than a week away. It also nods to a fan-favourite request being finally realised in-game - something which we'd bet to be the much-wanted Ranked mode.