Mortal Kombat Vita due this Spring
First word on NetherRealm-developed title.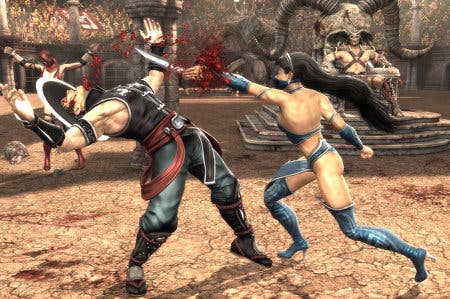 A Vita version of the recent Mortal Kombat reboot launches this Spring, publisher Warner Bros. Interactive has announced.
As with last year's game, NetherRealm is developing, with the studio planning exclusive new content specifically designed with portable gaming in mind.
What? You want to know exactly what these new features are? Sorry, Warner is keeping them under wraps for now.
"The NetherRealm team is committed to making sure that we follow up the success of 2011's Mortal Kombat with an equally compelling experience on the PlayStation Vita," commented series creator Ed Boon.
"The original game content and new features we developed for the PlayStation Vita will provide gamers with the best fighting game experience available on the new mobile platform."
NetherRealm's 2011 effort picked up a solid 7/10 from Eurogamer upon release and has now sold more than three million copies worldwide.
"The series has always ridden in the wake of its own spectacle, but after years of unfocused deviation, we finally have an evolution that demonstrates clear progress," read Matt Edwards' Mortal Kombat review.
"It's the best 3D game in the series by a long way, and that's because it embraces the 2D heritage which always made Mortal Kombat its own kind of game."