More than half of Destiny 2's console sales were digital downloads
"New high watermark" paints game success in new light.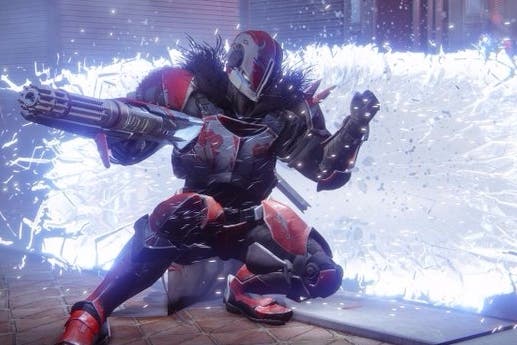 Activision has not yet said how many copies Destiny 2 has sold, but in the company's latest financial results briefing last night it revealed an eye-opening statistic: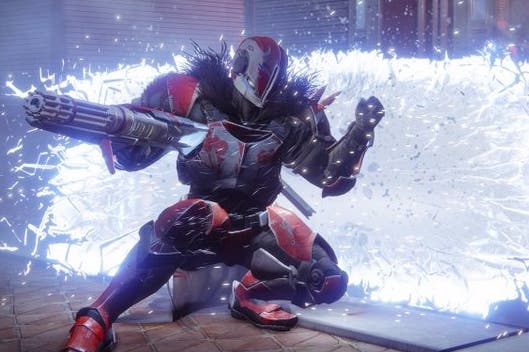 More than half of Destiny 2's console sales were digital downloads, compared to boxed copies.
It paints the physical sales story of Destiny 2 in a much-improved light.
Back in September, Destiny 2 launched with half the physical sales of Destiny 1 (175k, one leaked figure suggested, down from Destiny 1's 417k).
We noted the usual caveat that digital sales would equate for more of Destiny 2's overall sales total, as well as other qualifiers, too: Destiny 1 also launched for Xbox 360 and PlayStation 3, consoles with a huge install base. For Destiny 2, some players would likely be waiting for the recent PC version to arrive.
Still, Activision's announcement paints a far rosier picture of Destiny 2's performance. Doubling the leaked sales figure still does not quite match Destiny 1's numbers, but it places the game a lot closer, without factoring in PC at all.
The rough standard ratio of digital to physical copies sold for a console game currently lies - more or less - around the 30 per cent mark. There are differences for certain types of game, but it's a fact we keep in mind when reporting the UK chart every week (which only counts physical copies sold).
Every year, the ratio shifts - digital sales are growing in popularity - which is something we keep in mind when comparing a series' latest entry to previous installments.
Activision's other metrics for the game, transcribed by Seeking Alpha, were also positive:
"Destiny 2 is off to a strong start," Activision exec Eric Hirshberg said, "and after the PC launch is now ahead of Destiny 1 on total consumer spend, on time spent per player, attach rate to the expansion packs and average revenue per user."
The game's greater-than-50-per-cent digital download ration was also described as "a new high watermark" for the company.
"We mentioned last year that our historical digital mix was about 20 to 25 per cent for Call of Duty and more in the 30 to 40 per cent range for Destiny and Overwatch on console," fellow Activision boss Spencer Neumann continued, adding more colour. "Historically, we've been seeing that digital mix increase at about five points a year. With Destiny 2 digital at over 50 per cent console sell-through so far, we believe we're seeing some acceleration in that digital shift."
Call of Duty's download-to-boxed sales ratio will be lower due its mass market appeal, Neumann concluded:
"When you look at a franchise like Call of Duty, there's different dynamics there. So it's not like-for-like. Call of Duty, as you know, is a more mass-market game and the more mass you get, the higher the retail [physical copy] share. So while we're seeing higher digital preorders as well on World War 2 relative to any prior Call of Duty title, that digital mix is still well below what we're seeing for Destiny 2."