Monster Hunter World: Iceborne's Alatreon update delayed due to coronavirus
Was originally set to release in May.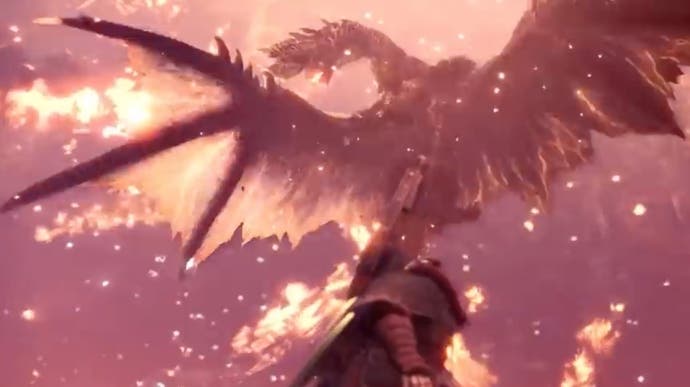 Hunters eagerly anticipating the arrival of formidable black dragon Alatreon in Monster Hunter World: Iceborne's fourth free update next month will, unfortunately, have a little longer to wait; Capcom has announced a delay for the update due to coronavirus-related development issues.
Alatreon's arrival in Iceborne was initially teased at the start of the year, when Capcom hinted that players could look forward to the return of a "fan-favourite" creature as part of the expansion's post-launch roadmap. It later confirmed the formidable, elemental-shifting black dragon - first introduced in Monster Hunter 3 - would make its Iceborne debut in May.
Now, however, Capcom says its May update - the fourth free title update to be released for Monster Hunter World: Iceborne - has been postponed to a (currently unannounced) future date due to "coronavirus related impacts on production". It also notes that voiceover production has been affected, meaning that when the update finally does arrive, Italian, Spanish, and French voice work will be replaced with "simplified recordings".
"We would like to apologise to all of our fans eagerly awaiting Alatreon's arrival in the New World," the publisher wrote in a statement posted to Twitter, "and will provide updates once we have new information to share."
Although Alatreon may be waiting in the wings a little while longer than originally expected, Monster Hunter World: Iceborne players still have plenty to keep them amused. Capcom recently added the Raging Brachydios and Furious Rajang to the expansion, and the Arch-tempered Namielle and Master Rank Kulve Taroth are still due in a free update on 1st May. Additionally, the current Full Bloom Fest limited-time event will continue until 7th May.