Monster Hunter 3 Ultimate won't support online play on 3DS
Save data won't transfer from Wii to Wii U, 3DS.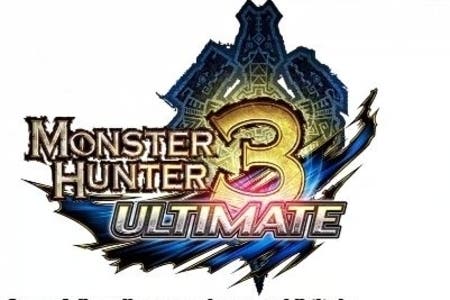 The 3DS version of Monster Hunter 3 Ultimate will not feature online support when it comes out next March in Europe and North America.
On the official Capcom Unity forums, a Capcom admin stated there were "no plans for online mode on the 3DS version."
Senior vice president of planning and business development Christian Svensson confirmed this and added, "I'd have loved to have seen online as well for 3DS but it twas not to be. Sorry."
Svensson also noted that the Wii U version of Monster Hunter 3 Ultimate will be using Nintendo's servers as the third-party KDDI hosted Monster Hunter Tri servers will retire at an unspecified time.
Worryingly, Svensson said that he doesn't think save data will transfer from Tri to its special edition on Wii U and 3DS. "I do not believe save transfers from Wii to Wii U or 3DS will be possible that I'm aware of. You get to experience some portion of the original title again. Remember, it's about the journey, not the destination." Uh huh.
Elsewhere, Svensson noted that "there won't be a hard bundle" of the the Wii U and 3DS versions of Monster Hunter 3 Ultimate, but he'd like to create a "soft bundle" purchasing option on Capcom's store, though nothing is official yet.