Mojang making Minecraft Lego sets
Block party.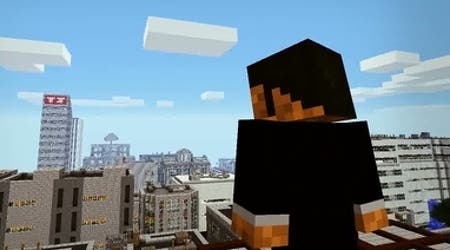 Mojang is collaborating with Lego to make official Minecraft Lego sets.
"We are working directly with Lego to make this happen," tweeted Mojang spokesperson Daniel Kaplan.
The official announcement was made on the Lego Cuusoo website, which has faltered due to "experiencing unusually high traffic". There, users can suggest, and vote for, new Lego set ideas.
"We're happy to share that Mojang has caught Lego Minecraft fever," said the Lego Cuusoo people, reported by Gamastura.
Mojang apparently commented that, "Seeing Lego Minecraft sets is also our dream."
Minecraft is an open world game about building things with blocks- a premise that fits snugly with Lego's ideals.
Mojang has pledged to donate royalties received from Lego Cuusoo to charity.