Modern Warfare 3 has 12% more online gamers than Black Ops
Plus, Call of Duty Elite racks up more than 1.5m premium subs.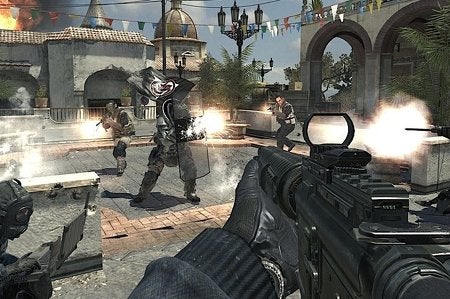 Modern Warfare 3 has seen a 12 per cent increase in unique online gamers over last year's Call of Duty outing, Black Ops.
The figure, released as part of Activision's annual financial report today, accounts for the first two months following each game's launch.
The publisher also announced its Call of Duty Elite service now has over seven million registered user, of which more than 1.5 million have coughed up for a premium subscription.
It seems it's been a bumper year for Activision. As detailed in the aforementioned report, its net revenue for 2011 was $4.76 billion, up from $4.45 billion in 2010.
"As we continue to strengthen our leadership position in interactive entertainment, our proven management team and talented employees delivered another extraordinary year of outperformance," commented CEO Bobby Kotick.
"With better than expected net revenues, record earnings, record operating margins, and having generated nearly $1 billion in operating cash flow, Activision Blizzard continues to set the industry success bar.
"Our extraordinary employees around the world are focused on making 2012 another great year for our audience and stakeholders. Blizzard Entertainment plans to have multiple highly-anticipated titles to release, including Diablo III, and Activision Publishing expects to release a new Call of Duty game. In addition, Activision Publishing expects to continue to grow Call of Duty Elite and launch Skylanders Giants."